6 Reviews
Address:

Half Dome, Yosemite National Park, CA, USA

Admission:

Application Fee: $4.50 online, $6.50 by phone. Additional fee: $8
Perhaps one of the most famous hikes in Yosemite National Park, Half Dome was, like El Capitan, once considered impossible to climb. Now, thousands of park visitors reach the summit, but it still remains a challenge that requires knowledge and preparation. Half Dome rises 5,000 feet (1,524 meters) above the valley floor and 8,800 feet (2,682 meters) above sea level.

The hike, which takes between 10 and 12 hours round-trip, is strenuous, but the vistas are more than worth it. Hikers are treated to views of Vernal and Nevada Falls, Liberty Cap and panoramic expanses of Yosemite Valley and the High Sierra. In order to get those views, though, you'll have to ascend the cables. These two metal cables will allow you to climb the last 400 feet to the summit without rock climbing equipment; if the views don't take your breath away, the cable ascent just might.
Practical Info
Permits to hike to the top of Half Dome are required seven days per week when the cables are up; the cables usually go up the Friday before Memorial Day (the last Monday in May) and come down the day after Columbus Day (the second Monday in October). A maximum of 300 hikers are allowed each day on the Half Dome Trail beyond the base of the subdome and permits are distributed by lottery. Permits cost two separate fees: the first fee is charged per application ($4.50 online or $6.50 by phone); the second fee is $8 per person and is charged when you receive a permit.

Most people begin the hike from Happy Isles (shuttle stop #16), about a half-mile from the trailhead parking lot.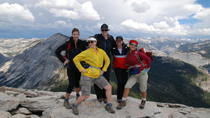 2 Reviews
For hiking enthusiasts, the trek to Yosemite's Half Dome is a rite of passage — one that many hikers prepare for with training. Take the strenuous challenge on ... Read more
Location: Yosemite, California
Duration: 12 hours (approx.)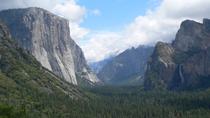 53 Reviews
Take a day trip from San Francisco to Yosemite National Park, described as the crown jewel the country's many splendid national parks. You will be guided on a ... Read more
Location: San Francisco, California
Duration: 14 hours (approx.)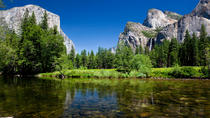 1482 Reviews
Take time out for a day trip into the wild beauty of Yosemite National Park from San Francisco. You'll spend 5 – 6 hours inside the park with a combination of ... Read more
Location: San Francisco, California
Duration: 14 hours (approx.)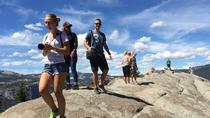 28 Reviews
Departing Fresno or Oakhurst, this 9-hour tour of Yosemite National Park covers some of the Yosemite Valley's natural highlights. Capture photos of Bridalveil ... Read more
Location: Fresno, California
Duration: Flexible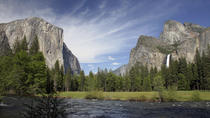 2 Reviews
The Yosemite Valley Adventure Tour is a tour of the Yosemite Valley highlighting major points of interest and visiting popular locations you will later dream ... Read more
Location: Yosemite Valley, California
Duration: 8 hours (approx.)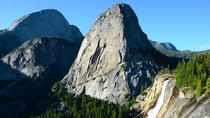 Trek alongside three major waterfalls in Yosemite National Park — Illilouette Fall, Nevada Fall and Vernal Fall — on this full-day guided hike. After a shuttle ... Read more
Location: Yosemite, California
Duration: 9 hours 30 minutes (approx.)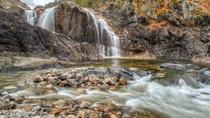 This is a Private Tour up to 7 persons only! NOT A BUS TOUR ! With private luxury transport and chauffeur concierge for the day, escape from San Francisco ... Read more
Location: San Francisco, California
Duration: 14 hours (approx.)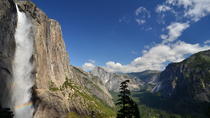 368 Reviews
Exchange the big-city charms of San Francisco for the fresh air and natural beauty of Yosemite, California's most famous national park. Choose to start your ... Read more
Location: San Francisco, California
Duration: 14 hours (approx.)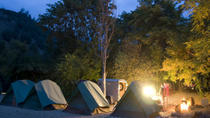 88 Reviews
Explore America's favorite national park on a 3-day camping trip that takes you off the beaten path to trails and sights unseen by most who venture here. ... Read more
Location: San Francisco, California
Duration: 3 days (approx.)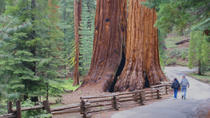 159 Reviews
On our Yosemite Hotel 2-Day Tour, you'll have enough time and flexibility to see everything the park has to offer. The tour is fully-guided so you get a more ... Read more
Location: San Francisco, California
Duration: 2 days (approx.)