Day Trips & Excursions See all
Only Show: Day Trips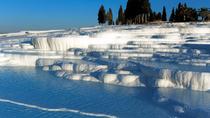 What makes Pamukkale (meaning Cotton Castle in Turkish) unique is its well known beautiful white travertine terraces and the ancient city of Hierapolis. ...
Location: Pamukkale, Turkey
Duration: 6 hours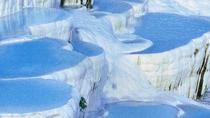 Visit Pamukkale and walk along the Hierapolis ancient city ruins, see the huge Necropolis, and feel the warmth of the natural spring as you go barefoot on the ...
Location: Denizli, Turkey
Duration: 9 hours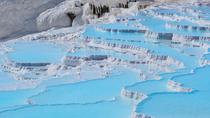 PAMUKKALE DAILY TOUR (SIGHTSEEING Hierapolis ("Holy City") was an ancient Greco-Roamn city in Phrygia located on hot springs in South West Anatolia. Its ruins ...
Location: Pamukkale, Turkey
Duration: 6 to 8 hrs