Verona Centro Storico Tours
Verona is a gorgeous historic city in the Veneto region with wonderfully-preserved ancient monuments and ties to one of Shakespeare's most famous stories.
Verona dates back to the ancient Roman era, and still has some Roman structures in regular use. The city also has Medieval- and Renaissance-era buildings, making the historic center - the centro storico, in Italian - both picturesque and fascinating. The Verona Centro Storico was added to UNESCO's list of World Heritage Sites in 2000.
One of the main attractions of Verona is its Roman amphitheater, which dates from the 1st century AD and is still in use today as the venue for opera and other performances. Other Roman structures in the city include a 1st-century BC theater and a stone bridge crossing the Adige River that runs through the city center. The former Roman forum is the Piazza delle Erbe, on which there is now a market.
Verona was the setting for Shakespeare's "Romeo and Juliet," and although the balcony on the house known as Juliet's House was added much more recently, it remains a popular attraction in the city. Other sights of note in the historic center include the Basilica of San Zeno and the statue-lined walkways of the Giardino Giusti.
Practical Info
The historic center of Verona is easily explored on foot, and there are walking tours focused on Roman-era Verona for the history buffs or "Romeo and Juliet"-centered tours for the theater aficionados. It's also the perfect home base for day trips into the nearby Valpolicella wine country.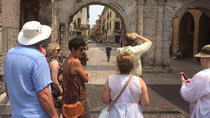 65 Reviews
2.5-hour walking tour of Verona's city center Main monuments visited: Arena, Juliet'House, Castelvecchio, Ponte Pietra, Piazza erbe and the squares Explore the ... Read more
Location: Verona, Italy
Duration: 2 hours 30 minutes (approx.)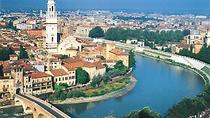 129 Reviews
Experience the perfect introduction to Verona aboard this hop-on hop-off sightseeing tour! You'll see all the beautiful sights of the city in a comfortable and ... Read more
Location: Verona, Italy
Duration: 1 day (approx.)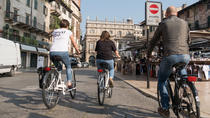 60 Reviews
Discover Verona by bike on this leisurely paced 3-hour bike tour. Pedal to must-see attractions and hidden sights including Castelvecchio, two ancient Roman ... Read more
Location: Verona, Italy
Duration: 3 hours (approx.)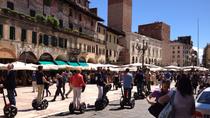 7 Reviews
Experience the perfect overview of Verona by Segway on a tour that's far easier than walking and more unique and private than a coach tour. This amazing ... Read more
Location: Verona, Italy
Duration: 3 hours (approx.)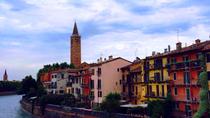 4 Reviews
A guided tour to discover the hidden treasures of Verona, the beautiful city of art surrounded by traces of its ancient history which maintains a suggestive ... Read more
Location: Verona, Italy
Duration: 90 minutes (approx.)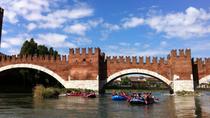 Verona in a completely different perspective: seen from the river, monuments and houses reveal their secrets.
Location: Verona, Italy
Duration: 2 hours (approx.)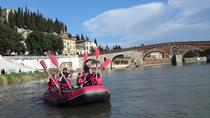 1 Review
Exploring Verona by bike and then easily rafting on rubber boats on the river Adige: the most original and authentic ways to discover Verona and make it ... Read more
Location: Verona, Italy
Duration: 6 hours 30 minutes (approx.)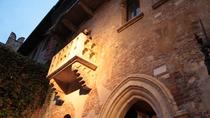 Experience the cobblestone streets and medieval architecture of Verona on a private, 2-hour walking tour. Explore this UNESCO-listed city with a guide ... Read more
Location: Verona, Italy
Duration: 2 hours (approx.)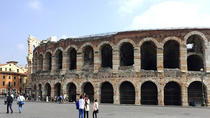 Run in the early morning by the icons and the top spots of the beautiful historical centre of Verona to discover its real essence. Start from the massive 14th ... Read more
Location: Verona, Italy
Duration: 1 to 2 hrs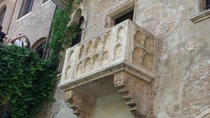 Italy is not only a country famous for its history, but also a country full of much naturalistic beauty. If you love and enjoy nature, and want to photograph ... Read more
Location: Milan, Italy
Duration: 3 days (approx.)