National Revolutionary Martyrs' Shrine Tours
Taipei's National Revolutionary Martyrs' Shine honors the men and women who died fighting on behalf of Taiwan in the second Sino-Japanese War, Chinese Civil War and both Taiwan Cross-Strait Crises among others. Around 390,000 names are listed on wooden plaques throughout the complex. The site has several structures, including a separate shrine for both military and civilian martyrs and a drum tower used during special rites ceremonies. Both the civilian and military martyrs' shrines display profiles of some of the martyrs enshrined there and information about the conflicts.

The shrine was completed in 1969 and was inspired by the Hall of Supreme Harmony in Beijing. Plan your visit on the hour mark to witness the changing of the guard, an elaborate ritual similar to that seen at Chiang Kai-Shek Memorial Hall. Memorial rites take place on March 29 and September 3 each year when the president and other government leaders come to pay their respects.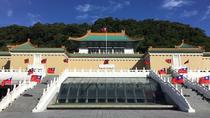 164 Reviews
Get a glimpse of Taipei on this three-hour tour. See how the people live in this interesting city. Visit Chiang Kai Shek Memorial Hall, Martyrs's Shrine, a ... Read more
Location: Taipei, Taiwan
Duration: 3 hours (approx.)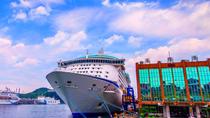 10 Reviews
This private shore excursion starts from Keelung port and ends at Keelung port. Your tour guide will help you to design your ... Read more
Location: Keelung, Taiwan
Duration: 8 hours (approx.)