Santi Cosma e Damiano Church (Chiesa dei Santi Cosma e Damiano) Tours
Roughly halfway between the church of Sant'Andrea della Valle and the Tiber River is the Chiesa di San Carlo ai Catinari, a 17th-century church dedicated to Saint Charles Borromeo. One of the artistic highlights inside the church is in the Chapel of St. Cecilia, where the dome is illuminated by invisible windows. The stucco decorations in the ceiling and the musicians who look down from the dome are delightful.
Another noteworthy artistic element is the work of il Domenichino in the pendentives around the base of the dome. The Cardinal Virtues in each painting are not confined by their frames, making them appear more three-dimensional.
Practical Info
A small street across from the facade of the church is still called the Viccolo de' Catinari, or little street of the basin-makers.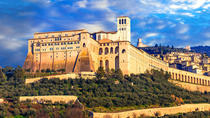 This is an independent tour starting from Rome to discover the land of St Francis and St Clare of Assisi. During these 3 days a private guide ... Read more
Location: Rome, Italy
Duration: 3 days (approx.)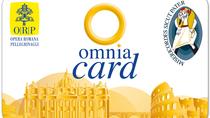 498 Reviews
Free and Fast Track entry to the Colosseum, Vatican Museums, Sistine Chapel and St Peter's Basilica.  2 great passes rolled into one: The Roma Pass  allows ... Read more
Location: Rome, Italy
Duration: Varies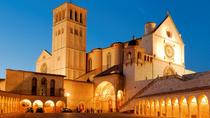 1 Review
We all know Assisi and Orvieto as two fantastic little towns of religious, artistic and tradition interest! But what is behind them? What's behind the life of ... Read more
Location: Rome, Italy
Duration: 11 hours (approx.)