765 Reviews
Address:

Avenida Rio Branco, 199 - Centro, Rio de Janeiro, RJ 20040-008, Brazil

Hours:

Closed Mondays Tuesday to Friday from 10 am to 6 pm Saturdays, Sundays and Holidays from 12 pm to 5 pm.
Set in an impressive neoclassical building in downtown Rio de Janeiro that harkens back to an era when the city was a national—and imperial—capital, the National Fine Arts Museum (Museu Nacional de Belas Artes) houses over 16,000 artworks created by Brazilian painters, sculptors, and other visual artists. Focused mainly on artists from the 19th century, including Brazilian-born but French-trained painter Victor Meirelles de Lima and painter-turned-educator Pedro Américo, the museum also features works imported from Europe when the Portuguese royal family moved the imperial capital from Lisbon to Rio ahead of Napoleon's troops in 1807, and works by contemporary Brazilian artists such as Lithuanian émigré and Modernist artist Lasar Segall and Nativist painter Di Cavalcanti, a heavyweight in the Brazilian Modernist movement who attempted to exclude any discernible European influences in his artwork.

Opened in 1937, the museum includes a collection of Brazilian folk art with a heavy focus on northeastern Brazil, and a collection of traditional West African art, such as textiles, wood carvings, and masks. Paintings featuring religious scenes and iconography, such as Giovanni Battista Tieppolo's reverent Saint Cajetan and 16th century humanist Francisco de Holanda's The Lord's Supper make up some of the signature pieces of the museum's international holdings.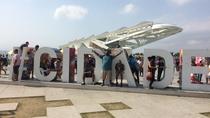 Come explore the downtown by foot, light rail, and trolly on this 5-hour small group tour. Get a full experience of one of South America's most iconic downtown ... Read more
Location: Rio de Janeiro, Brazil
Duration: 5 hours (approx.)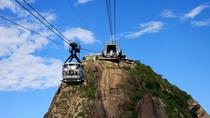 572 Reviews
Take a panoramic city tour, travel to the top of Sugar Loaf Mountain and visit the Christ the Redeemer statue on this full-day comprehensive tour of Rio's most ... Read more
Location: Rio de Janeiro, Brazil
Duration: 10 hours (approx.)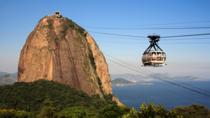 193 Reviews
Spend the morning at Sugar Loaf Mountain, one of Rio de Janeiro's most famous icons. You'll take a breathtaking ride in a cable car to the top of the Sugar ... Read more
Location: Rio de Janeiro, Brazil
Duration: 4 hours (approx.)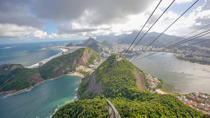 17 Reviews
During your full-day tour, you will visit the famous landmarks in Rio including the Christ the Redeemer, Sugarloaf and the historical part of the city. Your ... Read more
Location: Rio de Janeiro, Brazil
Duration: 7 hours (approx.)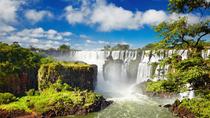 1 Review
Discover the best of South America Live and experience the jewels of Brazil, Argentina & Uruguay on this enthralling 16-day tour which will take you to the ... Read more
Location: Rio de Janeiro, Brazil
Duration: 16 days (approx.)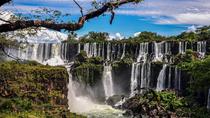 Realise your dreams and enjoy the best of South America on this enthralling 16-day tour which will take you to the main sights in Argentina and Brazil ... Read more
Location: Buenos Aires, Argentina
Duration: 16 days (approx.)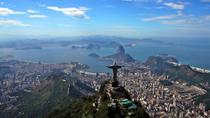 3 Reviews
Enjoy a tour in Rio de Janeiro's most iconic attractions and visit Corcovado and Sugar Loaf on the same day and the best time for you. We will take your also ... Read more
Location: Rio de Janeiro, Brazil
Duration: 6 hours (approx.)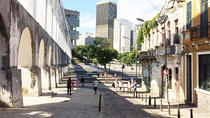 3 Reviews
The best way to really know the city you're visiting and feel like an actual local is by taking public transportation and walking through the streets to ... Read more
Location: Rio de Janeiro, Brazil
Duration: 3 hours (approx.)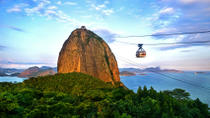 12 Reviews
Combine two of Rio's most popular tours on a full-day shore excursion packed with breathtaking views. Int he morning, you'll enjoy a panoramic city tour and ... Read more
Location: Rio de Janeiro, Brazil
Duration: 10 hours (approx.)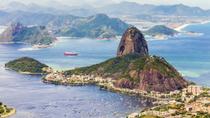 If your time in Rio is short, make the most of it with this 2-day tour that checks off the big-ticket items: Christ the Redeemer statue, Sugar Loaf Mountain ... Read more
Location: Rio de Janeiro, Brazil
Duration: 2 days (approx.)