Valley of the Butterflies Tours
The island of Rhodes is teeming with colorful butterflies and each year thousands of the winged insects flutter along the coastline to the humid climate of Petaloudes Valley, earning it the evocative nickname of 'Valley of the Butterflies'. The dramatic migration is undertaken at the start of the dry season (typically early May), during which time the valley becomes a kaleidoscope of fluttering wings, transforming its landscape of trees, waterfalls and foliage into a sea of butterflies. 
The Valley of the Butterflies is renowned as one of the island's most breathtaking natural sights, notable for its vast variety of butterfly species, including a unusual subspecies of the Jersey Tiger Moth, unique to the island. Another unique feature of the valley are the native Oriental Sweetgum trees and Petaloudes boasts the only natural forest of the species in Europe. It's the scent of these trees, along with the warm, sheltered climate, that is thought to draw the butterflies to the spot and they come in swarms during the last part of their life cycle. At this point, the adult creatures are ready to reproduce and can often be seen 'sleeping' to conserve their energy before leaving to lay their eggs elsewhere. 
This is a fragile time in the butterfly's life so take care not to disturb them as you wander along the waterways, then head to the valley's small museum, where a butterfly hatchery provides a fascinating insight into the romantic creatures.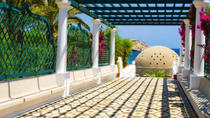 4 Reviews
Take part in a guided day tour to three of the most popular and most visited tourist attractions on the island of Rhodes: Butterfly Valley, the archaeological ... Read more
Location: Rhodes, Greece
Duration: 6 hours (approx.)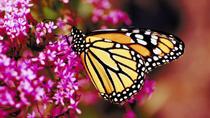 Visit Rhodes' Valley of the Butterflies with a private guide on a 4-hour excursion, and learn all about the island's colorful, fluttering insects. After ... Read more
Location: Rhodes, Greece
Duration: 4 hours (approx.)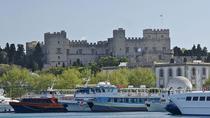 Private tour with English speaking driver and air conditioned vehicle including the highlights of Rhodes New and Medieval Town & Lindos Acropolis.
Location: Rhodes, Greece
Duration: 5 hours (approx.)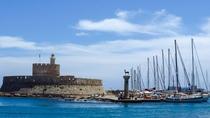 1 Review
Private full day tour with English-speaking driver and air-conditioned vehicle. Your tour includes the highlights of Rhodes New and Medieval Town, Lindos ... Read more
Location: Rhodes, Greece
Duration: 7 hours (approx.)