Mt Esja Tours
Looming on the horizon north of Reykjavik, the 914-meter peak of Mount Esja offers a striking backdrop to the city and the capital's nearest mountain is also a captivating attraction in its own right. A small mountain range made up of basalt and volcanic tuff, Esja is best known for its cap of pale rhyolite rock that appears to change hues with the sunlight, as well as the impressive views it affords over Reykjavik city and bay.
A network of hiking trails traverse the peak of Mount Esja, the most popular of which starts from Mógilsá, and most trails converge at the "Steinn"—a rocky plateau and lookout point about 200 meters from the summit. From here, seasoned hikers can opt for the steep climb to the top, while less experienced walkers can follow an easier, winding trail to the summit.
Practical Info
Mount Esja is located about six miles (10 km) northeast of Reykjavik.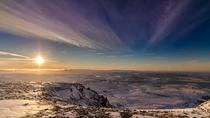 76 Reviews
Fly to a mountain top close to Reykjavik City on a short helicopter tour from Reykjavik, and enjoy bird's-eye views of Iceland's dramatic scenery. The ... Read more
Location: Reykjavik, Iceland
Duration: 30 to 45 mins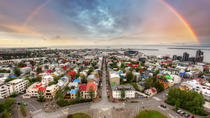 53 Reviews
Explore the history and culture of the Icelandic capital on this 2.5-hour Reykjavik walking tour. Follow a guide through the streets of Reykjavik and take in ... Read more
Location: Reykjavik, Iceland
Duration: 2 hours 30 minutes (approx.)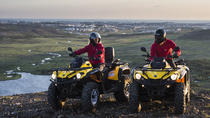 11 Reviews
Jump into the drivers seat so you can freely explore firsthand the rugged moon-like Icelandic terrain on this ATV quad tour ascending Reykjavík's two twin ... Read more
Location: Reykjavik, Iceland
Duration: 2 hours (approx.)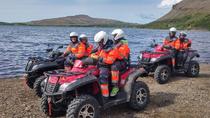 18 Reviews
Enjoy this private medium 2-hour ATV Quad tour from Reykjavik. If you like climb mountains on ATV Quad then this is the tour for you.
Location: Reykjavik, Iceland
Duration: 2 hours (approx.)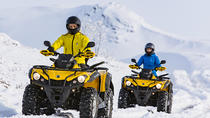 6 Reviews
Combine adventure and sightseeing on this full-day ATV and Golden Circle tour from Reykjavik. Start the day by cruising along the shores of Hafravatn Lake and ... Read more
Location: Reykjavik, Iceland
Duration: 1 day (approx.)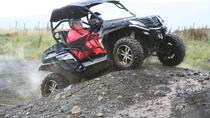 1 Review
Fun with an adrenaline kick. Embark on a 1-hour buggy adventure tour just outside Reykjavik. Perfect entertainment for those who are looking for some fun and ... Read more
Location: Reykjavík, Iceland
Duration: 60 minutes (approx.)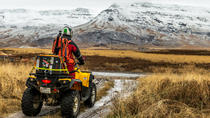 3 Reviews
A QUAD BIKE TOUR FOR THOSE WHO WANT MORE Most of our tours are perfect for beginners . Volcanic Springs tends to suit riders with a little bit of ... Read more
Location: Reykjavik, Iceland
Duration: 3 hours (approx.)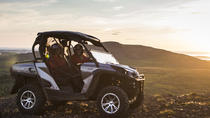 Buckle up and explore Úlfarsfell Mountain on this 2-hour tour from Reykjavik. Drive through winding trails, gravel, water, mud, and snow before enjoying ... Read more
Location: Reykjavik, Iceland
Duration: 2 hours (approx.)