No reviews, be the first!
Address:

Ostrovní 225/1, 110 00, Prague, Czech Republic

Hours:

Tours and Tickets available daily from 10am - 6pm

Admission:

Adults/Students: 200 CZK, Seniors/Children: 150 CZK
Prague National Theatre (Narodni divadlo) Tours
Much more than just a pretty façade, the Prague National Theatre (Narodni divadlo) is one of the capital's most important and culturally significant buildings, celebrated as a symbol of Czech cultural and political independence. Completed in 1883 while the country was under Austrian rule, the National Theatre was originally refused funding by the government of Vienna but after a nationwide appeal and a flood of financial contributions from Czech citizens, building commenced in 1865. It's unique funding means that, more than any of the city's historic buildings; the Prague National Theatre really does belong to the people.

Taking 16 years to finish, the theatre is the masterwork of Czech architect Josef Zítek, who crafted a dramatic neo-Renaissance façade reflective of the artistic liberation of the Czech National Revival. In 1983, a modernist glass annex – the 'New Scene' – was also added to the theatre, the work of architect Zdeněk Vávra, designed to mark the building's 100th anniversary.

Standing proud by the riverside in the Old Town, with its golden rooftop shimmering in the sunlight, the National Theatre remains one of Prague's most instantly recognizable sights and those lucky enough to catch one of its many drama, opera and ballet performances will be captivated by its equally impressive interiors.
Practical Info:
Within walking distance of Narodni divadlo Station: Trams 6, 9, 17, 18, 22, 53, 57, 58, 59, 91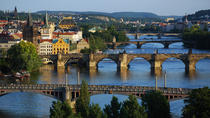 24 Reviews
Get a comprehensive introduction to spectacular Prague on this 6-hour combined bus tour, guided walking tour, and 1-hour boat cruise on the Vltava River. See ... Read more
Location: Prague, Czech Republic
Duration: 7 hours (approx.)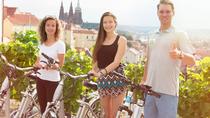 Enjoy the tour on electric bikes in Prague and see the city in an easy and fun way. See the sights routes customized according to your wishes, as you learn ... Read more
Location: Prague, Czech Republic
Duration: 3 hours (approx.)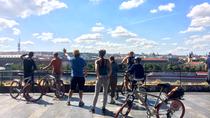 5 Reviews
This 7-hour guided bike tour is the best way to cover the whole city, including Old and New Town, Prague Castle, as well as many beautiful parks with panoramic ... Read more
Location: Prague, Czech Republic
Duration: 7 hours (approx.)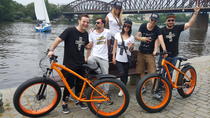 Have fun and get to know the essential Prague Sightseeing in a great 2-hours city bike tour!
Location: Prague, Czech Republic
Duration: 2 hours (approx.)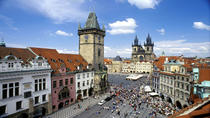 651 Reviews
Combine history, art and architecture on this full-day tour of Prague. See Prague Castle, one of Europe's largest medieval castles, and take a cruise on the ... Read more
Location: Prague, Czech Republic
Duration: 7 hours (approx.)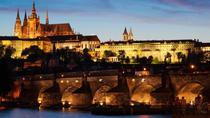 244 Reviews
Tour the magical city of Prague at night by coach and boat, and dine in comfort while cruising along the River Vltava. It's the perfect way to see Prague at ... Read more
Location: Prague, Czech Republic
Duration: 3 hours 30 minutes (approx.)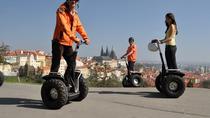 2 Reviews
Enjoy breathtaking 2 hours on a Segway in area permitted tour in some of the most interesting and allowed places in Prague. You can choose to try the X2, ... Read more
Location: Prague, Czech Republic
Duration: 2 hours (approx.)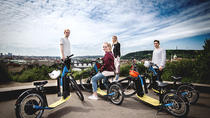 60 Reviews
It's fun, safe and easy! We are young, experienced local staff and we like to show the most iconic sights in an unique and informative ... Read more
Location: Prague, Czech Republic
Duration: 3 hours (approx.)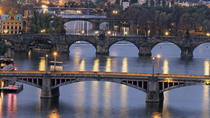 131 Reviews
Experience the beauty of Prague by night on this 3-hour evening cruise along the Vltava River. Sip on a complimentary glass of Moravian plum brandy and admire ... Read more
Location: Prague, Czech Republic
Duration: 3 hours (approx.)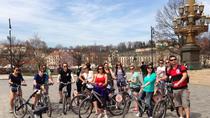 30 Reviews
Take a 2.5-hour guided bike tour of Prague to get familiar with the city, its architecture, history, and culture. Have fun, get active, and see some of the ... Read more
Location: Prague, Czech Republic
Duration: 2 hours 30 minutes (approx.)