Porto Cathedral (Sé Cathedral) Tours
Originally a Romanesque church from the 12th century, the Porto Se Cathedral was rebuilt with a Gothic style about 600 years later. Like other major churches in northern Portugal, this twin-towered cathedral boasts remodeling design by the famed Italian architect and painter Nicolau Nasoni. Perhaps this is why the western façade and interior are undeniably Romanesque. Visitors should take note of its gilded main altar and its silver Altar of the Sacrament.

On the left hand aisle is the statue of Oporto's patron saint, Nossa Senhora de Vendoma. The interior is decorated by azulejos (blue ceramic tiles), installed in the 18th century.

Apart from the church's architectural treasures, it is also famed for its view – the terraces on the north and the west sides of the church provide stunning photo opportunities for capturing Oporto's labyrinthine streets and dwellings.

Practical Info
If planning a walking tour of Oporto, the cathedral should be focal point as it is not only one of Oporto's most important monuments, but one of Portugal's, as well.

Inside the church, you will find a marble plaque memorializing the lives lost reclaiming the cathedral from the Spanish soldiers that briefly held it during the Battle of Amarante during the War of the Oranges. Most interesting is that the plaque is backed with magnetite for the purpose of drawing travelers' attention to the church and the plaque by scrambling their compasses.
The Se Cathedral is near the center of town, but before you visit it or any other attraction in Porto, you may want to take a few hours and get a crash course in Portuguese. Also found in the center of town is the Fast Forward Language Institute, which offers a variety of language courses, including a 3 hour-long "Portuguese for survival" course. After taking this course, practice reading the church's informational literature, then practicing speaking at a bar or restaurant on the Ribeira.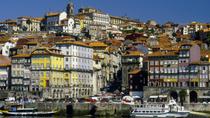 6 Reviews
This private tour of Porto delivers an insider's experience of this amazing UNESCO city and its famous port wine cellars. You will see the highlights of the ... Read more
Location: Porto, Portugal
Duration: 6 hours (approx.)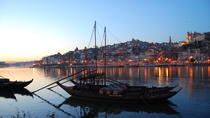 25 Reviews
Enjoy our guided tour by Porto, northern Portugal's capital and UNESCO World Heritage Site, meeting the most emblematic places of the city! Besides the program ... Read more
Location: Porto, Portugal
Duration: 4 hours (approx.)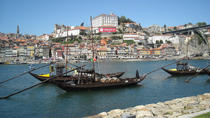 5 Reviews
This is a 10 hour Porto Private tour departs from Lisbon at 7:30 AM at your Hotel. Forged by some of history's leading architects, Porto's majestically ... Read more
Location: Lisbon, Portugal
Duration: 10 hours (approx.)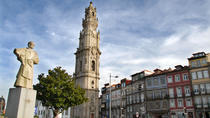 2 Reviews
In this private tour of discovery through Oporto, you will visit the main tourist spots and historical monuments of the city, as well as enjoy the taste of ... Read more
Location: Porto, Portugal
Duration: 4 hours (approx.)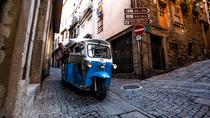 3 Reviews
Porto City Tour, a private visit to the city, by the historic center, the little streets, 90 minutes and you will be a PRO of our beautiful city. Lunch in a ... Read more
Location: Porto, Portugal
Duration: 5 hours (approx.)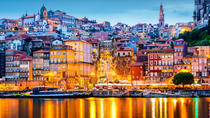 1 Review
A very atractrive Package of 3 days regular tours from Porto for a very interesting price. A maximum of 15 travelers per booking. You won't want to lose ... Read more
Location: Porto, Portugal
Duration: 3 days (approx.)
An intense itinerary through the north of the Iberian Peninsula, Galicia and north of Portugal. 6-Day tour departing from a central location in Madrid, enjoy ... Read more
Location: Madrid, Spain
Duration: 6 days (approx.)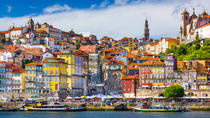 23 Reviews
Porto is rich with well preserved treasures, including monuments in the Romanesque, Gothic, Baroque and Neo-classical style. See the major sights such as ... Read more
Location: Porto, Portugal
Duration: 3 hours (approx.)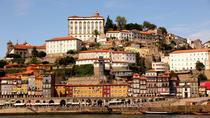 2 Reviews
For an alternative program and as we have many ways to discover Porto, this time we have prepared a City tour half day for you to meet the Historical Center ... Read more
Location: Porto, Portugal
Duration: 6 hours (approx.)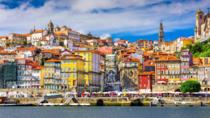 1 Review
A very atractrive Package of 5 days regular tours (Porto City, Braga/Guimarães, Douro Vinhateiro, Santiago and Aveiro) from Porto for a very interesting ... Read more
Location: Porto, Portugal
Duration: 5 days (approx.)