No reviews, be the first!
Address:

6825-31 Norwitch Dr, Philadelphia, Pennsylvania 19153, USA

Hours:

Tues-Fri 10am-6 pm; Sat-Sun 10am-4pm; closed Mon

Admission:

$12
Philadelphia's only automotive museum, this modern building contains 60 rare automobiles collected over five decades by local neurosurgeon Dr. Frederick Simeone. The models displayed here date from 1909 to 1982, and include some of the most historically significant racecars ever made.
On the fourth Saturday of each month, a three-acre lot behind the museum becomes a racetrack; during these "Demo Days," cars from the collection are introduced by Dr. Simeone himself and are then taken for a spin by professional drivers. The museum also routinely hosts special events, such as a traveling exhibition of classic motorcycles.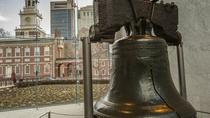 What do Edgar Allan Poe and Benjamin Franklin have in common? Both made Philadelphia their home in their contribution to art and science. Your day trip from ... Read more
Location: New York, New York
Duration: 16 hours (approx.)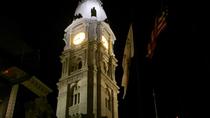 What do Edgar Allan Poe and Benjamin Franklin have in common? Both made Philadelphia their home in their contribution to art and science. Your day trip from ... Read more
Location: New Haven, Connecticut
Duration: 1 day (approx.)