2 Reviews
Address:

2027 Fairmount Ave, Philadelphia, Pennsylvania 19130, USA

Hours:

Daily from 10am-5pm.
Once the most famous prison in the world, Eastern State was initially renowned for its Enlightenment-inspired efforts to reform inmates rather than merely punish them. Eventually, this system was abandoned in favor of solitary confinement and a Death Row block. But the once-genteel penitentiary allowed one of its most notorious inmates, Prohibition-era gangster Al Capone, to keep a private cell with fine antiques and oriental carpets.
When Eastern State's unique wagon-wheel-shaped building was completed in 1829, it was the most expensive public structure ever built. It was a tourist attraction from the start, and remains so today. Designated a National Historic Landmark in 1966 and closed in 1971, the building and its many art installations are consistently being restored and preserved by a variety of architects and artists. 
Visitors to this Fairmount area landmark are given headsets with an extensive audio tour narrated by actor Steve Buscemi, but are also encouraged to stick around for short docent-led tours that cover more off-limits parts of the prison. From December to March, special Winter Adventure Tours are given in lieu of regular tour programming, and cover the indoors and outdoors – be sure to wear extra layers to prepare for Philly's winter cold!
This two day combo lets you experience the rich history and legendary sights of Philadelphia with ease! Your combo includes a hop-on hop-off sightseeing tour ... Read more
Location: Philadelphia, United States
Duration: 1 day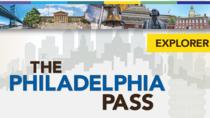 5 Reviews
Save money on some of Philadelphia's best-known attractions with The Philadelphia Pass. Choose 3, 4, 5, or 7 attractions and tours from over thirty options ... Read more
Location: Philadelphia, Pennsylvania
Duration: 1 day (approx.)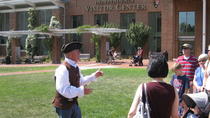 4 Reviews
This 3-combination tour includes a full-day ticket on a hop-on hop-off sightseeing tour, admission to the Eastern State Penitentiary, and a 75-minute Franklin ... Read more
Location: Philadelphia, Pennsylvania
Duration: 8 hours (approx.)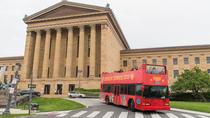 28 Reviews
This hop-on hop-off sightseeing tour lets you experience the rich history and legendary sights of Philadelphia with ease. Select a single or multi-day pass ... Read more
Location: Philadelphia, Pennsylvania
Duration: 90 minutes (approx.)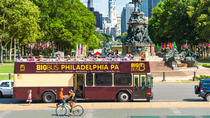 234 Reviews
Explore Philadelphia on this hop-on hop-off tour! Visit 27 top Philadelphia attractions including the Liberty Bell, Independence Hall and the Betsy Ross House ... Read more
Location: Philadelphia, Pennsylvania
Duration: 90 minutes (approx.)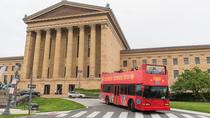 10 Reviews
Discover the countless sights Philadelphia has to offer on this City Sightseeing hop-on hop-off tour! The open-top, double-decker bus offers panoramic views of ... Read more
Location: Philadelphia, Pennsylvania
Duration: 1 to 3 days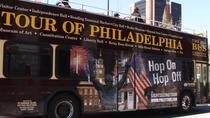 5 Reviews
Explore all that Philadelphia has to offer aboard a double decker hop-on hop-off bus tour! Visit 27 top attractions, as an expert local guide offers live ... Read more
Location: Philadelphia, Pennsylvania
Duration: Varies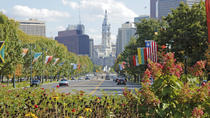 6 Reviews
Experience the sights of Philadelphia with a personal guide on this private, half-day sightseeing tour. Hop in a comfortable minivan (for up to six people) and ... Read more
Location: Philadelphia, Pennsylvania
Duration: 6 hours (approx.)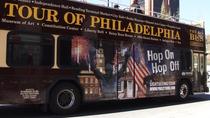 4 Reviews
Explore the sights and sounds of Philadelphia on board a double-decker, hop-on hop-off bus tour. Visit 27 of the city's top attractions, as a local guide ... Read more
Location: Philadelphia, Pennsylvania
Duration: 2 days (approx.)
What do Edgar Allan Poe and Benjamin Franklin have in common? Both made Philadelphia their home in their contribution to art and science. Your day trip from ... Read more
Location: Philadelphia, United States
Duration: 16 hours