Quartier Latin Tours
The Quartier Latin (Latin Quarter) in Paris is commonly thought to be synonymous with the fifth arrondissement, but it actually stretches to the sixth as well. It's also known as the epicenter of Parisian academic life, as it is home to no less than six universities and technical schools. In fact, it's how the Latin Quarter got its name; back in the Middle Ages, area students commonly spoke Latin, - conversationally!

The Roman ruins make the Latin Quarter, also known as Quartier Latin in French, one of the oldest parts of Paris, while the Sorbonne University gives it an intellectual and existential air. The district is tailor made for walking, its legendary cafes, historic jazz clubs, boulevards and narrow lanes capturing the essence of Paris. Today, the Latin Quarter welcomes students from all over the world, and the shops, restaurants and bars reflect this international vibe.

On the Left Bank of the River Seine, the Latin Quarter is filled with history, monuments and tucked-away sights. The domed Pantheon casts a protective eye over this part of Paris and the Luxembourg Gardens are its green lungs.

One of the Left Bank's must-see attractions is the Cluny Museum of the Middle Ages, which houses the Lady and the Unicorn tapestry you'll see reproduced on everything from cushions to tea towels. Drop into the church of St. Etienne du Mont while you're in the Latin Quarter, to pay your respects to the patron saint of Paris, St. Genevieve.
Practical Info
The Latin Quarter is bordered by Blvd. Saint-Michel to the west, The Seine to the north and east, and Blvd. De Port Royal to the south. The M4 Saint-Michel's stop will leave you at the top of the boulevard, near the Seine; the M10 Maubert – Mutualité stop is a popular Rive Gauche stop.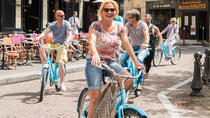 24 Reviews
The "Latin Quarter + Le Marais Bike Tour" is a truly local experience. It's for those who want to get to know Paris' hidden charms and see what makes it ... Read more
Location: Paris, France
Duration: 4 hours (approx.)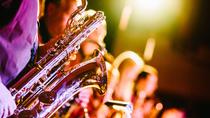 19 Reviews
Discover the famous neighborhoods, nightclubs, bars and brasseries that inspired the greats of the Jazz Age on this 3-hour Paris walking tour, ending with ... Read more
Location: Paris, France
Duration: 3 hours (approx.)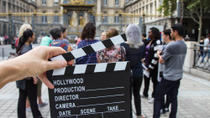 35 Reviews
See where some of your favorite movies and TV shows were filmed on this 2-hour walking tour of Paris. Following your film buff guide, relive Woody Allen's ... Read more
Location: Paris, France
Duration: 2 hours (approx.)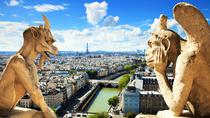 161 Reviews
Discover the Latin Quarter's hidden secrets on an evening stroll through the legendary Left Bank district. This Paris neighborhood contains more history and ... Read more
Location: Paris, France
Duration: 2 hours (approx.)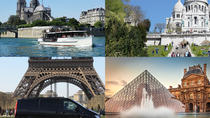 2 Reviews
Discover Paris through five different tours, taken over the course of two days. Explore the Louvre Museum, take a city tour by private vehicle or ... Read more
Location: Paris, France
Duration: 2 days (approx.)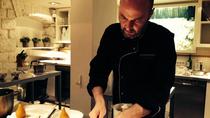 2 Reviews
Prepare a 4-course dinner and gain insight into traditional French cuisine on this 4.5- or 6-hour cooking class in Paris. Visit a food market in Paris' vibrant ... Read more
Location: Paris, France
Duration: Flexible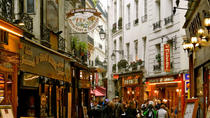 5 Reviews
Take a 2.5-hour walking tour of one of Paris' oldest and most beloved neighborhoods—the Latin Quarter. You'll start with a visit inside Notre-Dame Cathedral ... Read more
Location: Paris, France
Duration: 2 hours 30 minutes (approx.)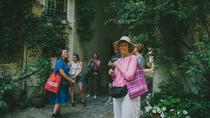 89 Reviews
Get a taste of 'la vie bohème' on a 3.5-hour small-group walking tour of Paris' arty neighborhoods: Saint-Germain-des-Prés and the Latin Quarter. ... Read more
Location: Paris, France
Duration: 3 hours 30 minutes (approx.)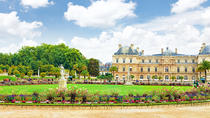 1 Review
Discover the richness of Paris history walking accompanied by a guide through the Latin Quarter, a neighborhood with plenty to see and to know from the ... Read more
Location: Paris, France
Duration: 2 hours (approx.)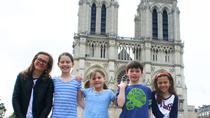 2 Reviews
Let your family enjoy a 3 hour skip-the-line Private tour of Notre Dame and Latin Quarter tailored for kids and families. Your kids-friendly guide will ... Read more
Location: Paris, France
Duration: 3 hours (approx.)