Obelisk of Luxor Tours
A 75-foot monumental pillar fashioned from pink granite, the Obelisk of Luxor looms over Place de la Concorde, Paris' largest and most famous square, flanked by the idyllic Jardin des Tuileries. Erected in 1836, the monument was gifted to King Charles X by the Viceroy of Egypt, one of the twin obelisks marking the entrance to the Temple of Luxor (its double remains seated at the temple entrance). Following the turbulence and bloodshed of the French Revolution, the Obelisk was erected in Place de la Concorde as a symbol of peace, replacing the former statue of Louis XV that was famously substituted for a guillotine during the uprisings and effectively erasing some of the square's gruesome history.

Framed by fountains, the Luxor Obelisk, often-nicknamed Cleopatra's Needle, is reminiscent of ancient Egyptian obelisks later exhumed in London and New York, and features original hieroglyphic tributes to the pharaoh Ramses II. Its original base carvings, now on display in the Louvre, have been replaced with images of its installation, a complex procedure to haul the 230-ton monolith into position. A gold leaf apex was added in 1998 to replace the missing original capstone, the most recent addition to the monument that dates back over 3000 years.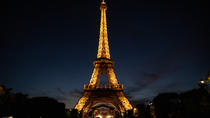 1 Review
Paris is even more beautiful at night, whether if it's winter and Christmas lights all over the city, or summer, and the lights along the Seine make everything ... Read more
Location: Paris, France
Duration: 2 hours 30 minutes (approx.)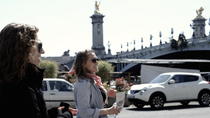 1 Review
A perfect introduction to the City of Lights! Meet the city's legacy by exploring the grand monuments that make Paris such a desirable destination - from the ... Read more
Location: Paris, France
Duration: 3 hours (approx.)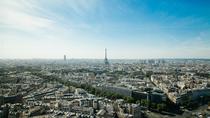 1 Review
Make the most of your time in Paris with this 3-hour private tour. Travel by minibus around the city, from the left bank to the right bank, and pass by Paris ... Read more
Location: Paris, France
Duration: 3 hours (approx.)