Hotel de Ville de Paris Tours
With its spectacular Neo-Renaissance frontage presiding over the Place de Grève in the city center, the Hotel de Ville is among Paris' most impressive architectural works. Reconstructed in 1873, the prestigious building kept much of its original style and its exteriors remain a celebrated example of 16th-century French Renaissance architecture, inspired by the Châteaux of the Loire Valley. Designed by architects Théodore Ballu and Édouard Deperthes, the arresting façade features a central clock tower and 136 statues representing historical figures from Paris and other French cities. The interior boasts the grandest makeover, though, with the ceremonial rooms -- including a long Salle des Fêtes (ballroom) - lavishly decorated and featuring wall paintings by a number of key 19th-century artists.

Today the stately building is the city hall, housing the offices of the Mayor and the Parisian city council and maintaining the building's rich political history. While marveling at the magnificent façade (particularly atmospheric at night when its floodlit with multi-colored lights) is a popular pastime among tourists, guided tours of the interiors are also available, and the impressive exhibition hall hosts regular exhibitions of French art and history. During the winter months, a huge outdoor ice rink is erected in front of the Hotel de Ville, offering free ice-skating and a number of ice hockey and figure skating spectaculars over the holiday season.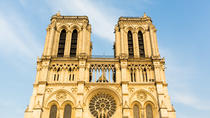 124 Reviews
Learn about the hidden wonders of Notre Dame Cathedral during an introduction from your friendly host. Explore the UNESCO World Heritage Site on your own, and ... Read more
Location: Paris, France
Duration: 60 minutes (approx.)
493 Reviews
Take a day trip from London to Paris by Eurostar train, and explore the city on your own or with a host ! Choose from an independent trip with a Paris hop-on ... Read more
Location: London, United Kingdom
Duration: 13 hours (approx.)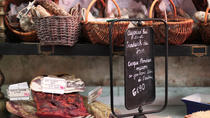 73 Reviews
This 3.5-Hour Food tour will take place around the Marais Area, in the third arrondissement of Paris, starting from rue de Bretagne, and ending at the ... Read more
Location: Paris, France
Duration: 3 hours 30 minutes (approx.)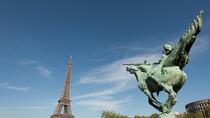 12 Reviews
See the top attractions of Paris as well as off-the-beaten-path sights on a private tour with a personal guide. Designed for those with a limited amount of ... Read more
Location: Paris, France
Duration: 6 hours (approx.)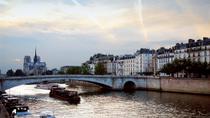 647 Reviews
It's no wonder they call it the City of Lights — Paris is especially enchanting in the evening. On this illuminations tour, admire top Paris attractions from ... Read more
Location: Paris, France
Duration: 2 hours 30 minutes (approx.)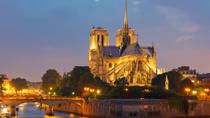 338 Reviews
There's nothing quite like Paris at night! On this illuminations tour, you'll watch Paris transform into the City of Lights as you ride past the Eiffel Tower, ... Read more
Location: Paris, France
Duration: 90 minutes (approx.)
19 Reviews
Let a private guide show you the highlights of Paris on this half-day sightseeing tour by comfortable minivan. See countless top Paris attractions including ... Read more
Location: Paris, France
Duration: 3 hours 30 minutes (approx.)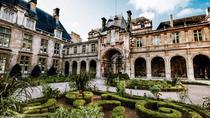 Discover the secrets behind Paris's former royal neighborhood on this 2.5 private tour of the Marais. Your guide will lead you through the tiny streets, ... Read more
Location: Paris, France
Duration: 2 hours 30 minutes (approx.)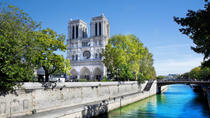 55 Reviews
Explore historical areas of Paris by coach and enjoy an in-depth visit to Notre Dame Cathedral on this fascinating sightseeing tour. See and learn about top ... Read more
Location: Paris, France
Duration: 4 hours (approx.)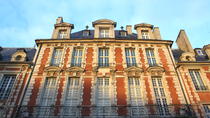 Travel to the heart of the City of Light on this 3 hour small group walking tour (no more than 10 participants). Le Marais is a neighborhood with the perfect ... Read more
Location: Paris, France
Duration: 3 hours (approx.)