Champs de Mars Tours
An idyllic stretch of greenery encircling the iconic pinnacle of the Eiffel Tower, the Champs de Mars is one of the most popular of Paris' parks. Named after Rome's Campus Martius, a tribute to the Roman God of War, Champs de Mars was originally designed as a military training area for the nearby Ecole Militaire (Military School), but became an important arena for national events when it opened to the public back in 1780. Many key moments throughout the French Revolution took place here - including the first Fête de la Fédération (Federation Day or Bastille Day) in 1790, the legendary Festival of the Supreme Being in 1794, and it was the site of the 1791 Champs de Mars massacre - a bloody demonstration against King Louis XVI.

Today, the harrowing history is just a memory, and the park makes a popular detour for those visiting the Eiffel Tower with its glistening lakes, ornamental ponds and rectangular landscaped gardens. The 60 acre stretch runs from the Seine River to the Ecole Militaire, and contains a series of walkways, children's playground and sports fields. The park is also home to the poignant Monument to Peace - a modernist memorial created by Clara Halter and Jean-Michel Wilmotte that features 32 columns inscribed with the word 'peace,' each written in a different language. The park is still the go-to site for public events, hosting the annual Bastille Day celebrations and New Year's Eve firework displays.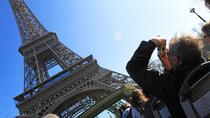 15 Reviews
Enjoy Paris at your own pace with a 1 or 2 day hop-on hop-off sightseeing bus pass. Hop off at the Eiffel Tower and skip the notorious lines of people waiting ... Read more
Location: Paris, France
Duration: Flexible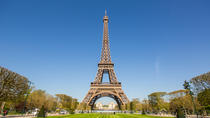 584 Reviews
With this skip-the-line Eiffel Tower entrance, take advantage one of only a few priority admission tickets to the tower that include a host and commentary, ... Read more
Location: Paris, France
Duration: 60 minutes (approx.)
921 Reviews
Discover the sights of Paris on a Big Bus hop-on hop-off tour! Aboard an open-top, double-decker bus, admire panoramic views of top Paris attractions including ... Read more
Location: Paris, France
Duration: 2 days (approx.)
19 Reviews
Avoid any hassle and get inside the Eiffel Tower without waiting in line. On the second floor change elevators and, after a short elevator ride, get to the ... Read more
Location: Paris, France
Duration: 2 hours 30 minutes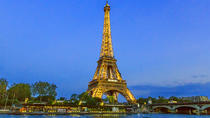 845 Reviews
Treat yourself to an unforgettable night in Paris with either dinner on the Eiffel Tower  followed by a Seine river cruise. Then, board a glass-enclosed boat ... Read more
Location: Paris, France
Duration: 4 hours (approx.)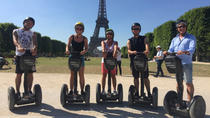 21 Reviews
Enjoy an unusual visit of Paris with Segway PT. Share an unique and unforgettable moment during an atypical stroll in the heart of Paris.Take advantage of a ... Read more
Location: Paris, France
Duration: 2 hours 20 minutes (approx.)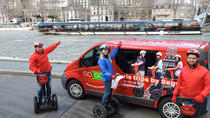 5 Reviews
On a Paris Segway tour, explore the city in just 1.5 hours, covering more ground than you would on a walking tour but still enjoying the best views while ... Read more
Location: Paris, France
Duration: 90 minutes (approx.)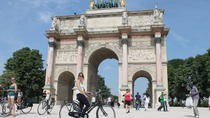 2 Reviews
Riding on comfortable dutch bikes through the beautiful city of Paris. All along the tour, stops are forecast in order to enjoy different points of view ... Read more
Location: Paris, France
Duration: 3 hours (approx.)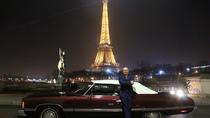 Feel the cool air blow through your hair as you are chauffeured through Paris in a vintage 1974 Classic Chevrolet Caprice Convertible
Location: Paris, France
Duration: 2 hours (approx.)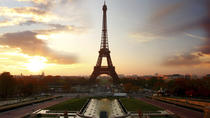 628 Reviews
Enjoy two quintessential Parisian experiences on a Paris Super Saver that combines an Eiffel Tower tour with a Seine River cruise at a discounted price. With a ... Read more
Location: Paris, France
Duration: 2 hours 30 minutes (approx.)