11 Reviews
Address:

2145 Niagara Stone Rd, Niagara-on-the-Lake, Ontario ON L0S 1J0, Canada
This world-class winery located in the heart of Niagara-on-the-Lake is Canada's most-awarded producer of reds and whites. Opened in 1993 by Alan Jackson and Don Triggs, the winery includes the Niagara and Okanagan Estates, as well as the Delaine and SunRock Vineyards.
Travelers can get an up close look at the craft of wine production and learn how various grapes are transformed into Jackson-Triggs' award-winning bottles. Guided tours highlight every detail of the winemaking process and even include a tasting of some of the winery's top pours. The unique visitor education program details how vines for Chardonnay, Pinot Noir and Riesling are grafted in France and highlights the ways grape growers across Canada are working together to other varieties of grapes to the local wine scene.
Visitors can opt to take a guided tour of the grounds, stop into the wine tasting room or explore the vineyards and estates on their own. Niagara-on-the-Lake wine and culinary tours are also available for travelers who prefer to make stops at multiple wineries without having to navigate the roads.
Practical Info
Jackson-Triggs Winery is located at 2145 Niagara Stone Road in Niagara-on-the-Lake. From June through September, the retail and tasting room is open Monday through Saturday from 10am-6:30pm and on Sunday from 11am-6:30pm. Between October and May, it is open from 10am-5:30pm Monday through Saturday and from 11am on Sunday.
Public parking is available onsite, and public tours take place hourly on the half hour year round for $5.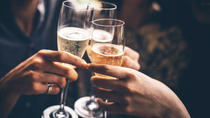 9 Reviews
Enjoy a private, custom, talking, eating, drinking, laughing, singing, full day Wine Tasting/Vineyard Excursion in Niagara Wine Country. We would love to build ... Read more
Location: Niagara Falls, Canada
Duration: Flexible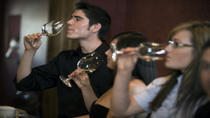 70 Reviews
Taste the best of the Niagara-on-the-Lake wine region, part of the larger Wine Country Ontario region, on this small-group tour. Niagara-on-the-Lake is not ... Read more
Location: Niagara Falls, Canada
Duration: 5 hours 30 minutes (approx.)