The cultural epicenter of Oman, Muscat is home to museums as varied as the city itself—you'll find tributes to everything from art and history to traditional crafts. Here are some of the best to add to your itinerary.
Bait Al Zubair Museum
Located at the heart of the Old Town, the Bait Al Zubair Museum is one of the most-visited Muscat attractions; it houses the extensive private collection of the Al Zubair family. Inside, a series of colorful exhibitions showcase traditional Omani crafts, furniture, weaponry, household items, and clothing, as well models of an Omani-style village and souk.
Land of Frankincense Museum
Those exploring the Al-Baleed Archaeological Park, a UNESCO World Heritage site, will want to stop at the park's Land of Frankincense Museum. You can learn all about the fascinating history of the ancient Islamic city and the importance of frankincense, one of Oman's most lucrative exports, and see archaeological finds from Al-Baleed, Sumahram, and Wabar.
Sultan's Armed Forces Museum
Housed in the imposing Bait Al Falaj Fort, the Sultan's Armed Forces Museum is one of the most comprehensive military museums on the Arabian Peninsula. It showcases an enormous collection of military artifacts, weaponry, and vehicles, most notably a bulletproof Cadillac once belonging to Sultan Qaboos bin Said.
The National Museum
The National Museum, which opened in 2013, chronicles Oman's cultural history and heritage and showcases a wide collection of artifacts relating to the Sultanate of Oman. The museum also includes exhibitions on Omani arms and armor, currency, prehistory and ancient history, among many topics.
Natural History Museum
The focus shifts to Oman's geological wonders and biodiversity at the Natural History Museum, where highlights include a taxidermy display including Arabian leopards and wolves; a gigantic sperm whale skeleton; and a botanical garden filled with native flora.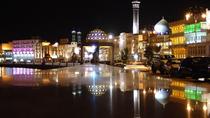 7 Reviews
A night tour across the town of Muscat to see the major highlights, including Sultan Qaboos Grand Mosque, The Old Town of Muttrah and The Old Town of Muscat. ... Read more
Location: Muscat, Oman
Duration: 4 hours (approx.)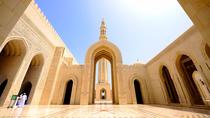 51 Reviews
The tour begins by driving through the beautiful embassy quarter of Muscat en route to Sultan Qaboos Grand Mosque. Visit the mosque, a religious landmark of ... Read more
Location: Muscat, Oman
Duration: 4 hours (approx.)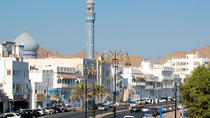 12 Reviews
Discover the Jewel that is Muscat on our Gray Line organized city tour and take advantage of our commentary in more than 5 languages.
Location: Muscat, Oman
Duration: 4 hours (approx.)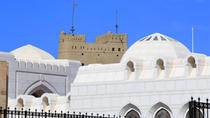 10 Reviews
The tour begins by driving through the beautiful embassy quarter of Muscat en route to Sultan Qaboos Grand Mosque. Visit the mosque, a religious landmark of ... Read more
Location: Muscat, Oman
Duration: 4 hours (approx.)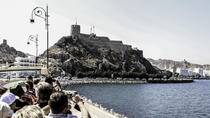 31 Reviews
Embark on a journey of discovery with Big Bus Tours. We will introduce you to the best of Muscat, revealing the hidden beauty, major landmarks and cultural ... Read more
Location: Muscat, Oman
Duration: Varies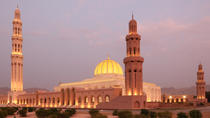 2 Reviews
Experience the twinkling sights of Muscat by night on this 5-hour evening tour and enjoy a 3-course dinner on the way! Accompanied by an expert driver who acts ... Read more
Location: Muscat, Oman
Duration: 5 hours (approx.)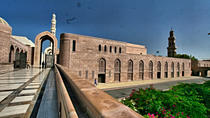 1 Review
Enjoy a half or full-day private tour of Muscat City with a local guide. Create your own personalized itinerary of city highlights you want to see. Your local ... Read more
Location: Muscat, Oman
Duration: 4 to 8 hrs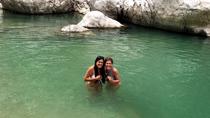 Wadi Shab full day
Location: Muscat, Oman
Duration: 8 hours (approx.)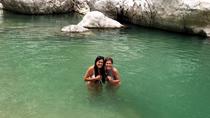 Wadi Shab full day
Location: Muscat, Oman
Duration: 8 hours (approx.)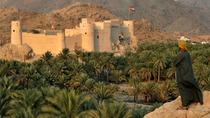 Nizwa full day Nizwa - Al Hamra -Misfat Al Arbeen  Full Day tour Pick up : From Any Place in Muscat Duration : 8 HRS Read more
Location: Muscat, Oman
Duration: 8 hours (approx.)