Glacier 3000 Tours
Set near Montreux, Glacier 3000 is a snowy wonderland for outdoor and adventure enthusiasts, with a wide variety of activities available. Head to the top on a 15-minute cable car ride and enjoy the views.
The Peak Walk is the only suspension bridge in the world that stretches between two mountaintops, and at 351 feet (107 meters) long, it provides an unparalleled panorama of the Alps, including the Matterhorn. Meanwhile, the Alpine Coaster will take you on a thrilling ride around steep curves, waves, and jumps on a toboggan run. For a slightly calmer trip around the glacier, try the Snow Bus or a dogsled ride, or head to the Fun Park for sledding. For a next-level experience, try a helicopter ride high above the peaks—if weather permits, you may even be able to stop for a walk on the glacier.
Practical Info
To get to Glacier 3000, take the Skibus from the town of Les Diablerets to the cable car station in Col du Pillon. Les Diablerets can be reached from Geneva via Lausanne, Montreux, and Aigle, while it can be reached from Zurich via Bern, Spiez, and Zweisimmen.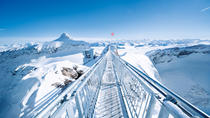 Directly between Gstaad and Les Diablerets lies Glacier 3000, one of the most well-known and accessible glaciers in Switzerland. It's only a 15-minute cable ... Read more
Location: Les Diablerets, Switzerland
Duration: 3 hours (approx.)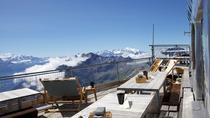 1 Review
Set near Montreux, les Diablerets meaning the little devils, is an authentic mountain village located at an altitude of 1200 meters above sea level in the ... Read more
Location: Geneva, Switzerland
Duration: 10 hours (approx.)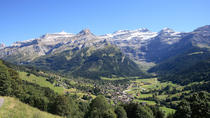 Experience the beauty of the Swiss Alps on this full-day tour from Montreux. Take a short trip through the mountain road to Col du Pillon, you will arrive in ... Read more
Location: Montreux, Switzerland
Duration: 7 hours (approx.)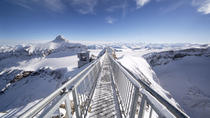 1 Review
After driving along the Lake Geneva we pass the Col du Pillon. Immediate embarcation aboard the cable car for a flight over the snow-capped summits. Ascent by ... Read more
Location: Geneva, Switzerland
Duration: 10 hours (approx.)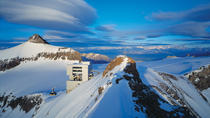 Just an hour's drive from Montreux is the village of les Diablerets, meaning the 'Little Devils', an authentic mountain village located at the foot of ... Read more
Location: Montreux, Switzerland
Duration: 7 hours (approx.)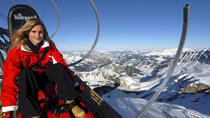 Set near Montreux, les Diablerets, meaning the little devils, is an authentic mountain village located at an altitude of 1200 meters above sea level, in the ... Read more
Location: Lausanne, Switzerland
Duration: 9 hours (approx.)