No reviews, be the first!
Address:

Avenue Saint-Martin, Monaco-Ville, Monaco 98000

Hours:

Open every day except the day of Formula One Grand Prix. Jan-Mar & Oct-Dec: 10am-6pm, Apr-June & Sept: 9:30am-7pm, Jul-Aug: 9:30am-7:30pm, Oct-Dec 10am-6pm

Admission:

Adults: €13, children ages 4-18 and students: €6.50
Oceanographic Museum (Musee Oceanographique) Tours
The Oceanographic Museum (Musee Oceanographique), directed for many years by legendary Jacques-Yves Cousteau, rises from the cliffs in a magnificent location above the Mediterranean.

Dedicated to marine science and oceanography, the museum boasts unique collections of marine fauna collected by Monaco's pioneering "Navigator Prince," Prince Albert I, along with a world famous aquarium and shark lagoon. Four thousand species of fish and over 200 families of invertebrates can be seen swimming in the aquarium. Marine life in magnificent shapes and colors give a unique perspective of oceanic life, displaying the living beauty of the Mediterranean and tropical marine ecosystems with an extraordinarily diverse coral reef.

Exhibitions and collections feature rare species of fish and sea fauna (starfish, jellyfish, seahorses, crabs, lobsters, turtles, eels, sea urchins and sea cucumbers,) and a great variety of oceanographic objects, including model ships, sea animal skeletons and sailing tools.

The Museum celebrated its 100th birthday in March 2010, and is open daily except for the day of the Formula One Grand Prix.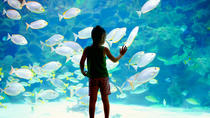 Founded over a centrury ago, this Temple of the Sea has now become a Museum-Aquarium dedicated to all! You will start your "dive" with a huge lagoon ... Read more
Location: Monaco-Ville, Monaco
Duration: 90 minutes (approx.)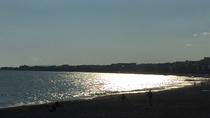 5 Reviews
In this full day private tour, you will visit the best French Riviera places. Go first to Antibes where you will see the renown boat harbor: Port Vauban. Then ... Read more
Location: Nice, France
Duration: Flexible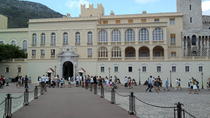 Monte Carlo: Be driven on the most famous Formula1 race track. Try your luck at the renowned Casino of Monaco. Why not a break in Cafe de Paris, where you can ... Read more
Location: Nice, France
Duration: Flexible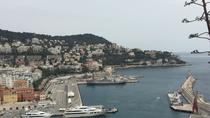 3 Reviews
In this 8-hour private tour, see 3 French Riviera iconic places: Nice, Eze and Monaco. Start your tour in Nice with its wonderful beach walk, lovely old town ... Read more
Location: Nice, France
Duration: 8 hours (approx.)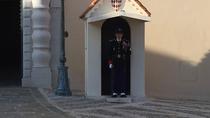 1 Review
In this full day private tour, discover the luxury and glamor in Monaco and Monte Carlo. Visit the medieval village of La Turbie, perched on a mountain with ... Read more
Location: Nice, France
Duration: Flexible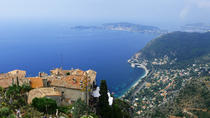 8 Reviews
Escape from the city of Nice for 8 hours by the Moyenne Corniche, and take the height to amaze yourself with the panoramic point of view on the Bay of ... Read more
Location: Nice, France
Duration: 8 hours (approx.)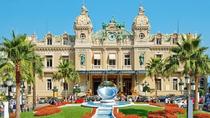 In this full day private tour, visit one of the biggest French Riviera cities: Nice and start exploring the unique and scenic views of the medieval village of ... Read more
Location: Marseille, France
Duration: 10 hours (approx.)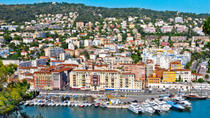 4 Reviews
Nice, city of winter residence for European aristocracy since 1864, possesses a large heritage of Belle Epoque. The walk on the Promenade des Anglais, a large ... Read more
Location: Avignon, France
Duration: 12 hours (approx.)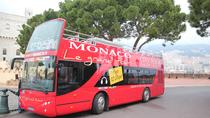 208 Reviews
See the best of the Principality of Monaco on a hop-on hop-off tour by open-top minibus. Discover Monaco at your own pace and hop on and off as many times as ... Read more
Location: Monaco, Monaco
Duration: Varies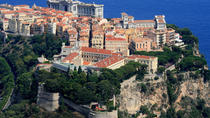 18 Reviews
On the way to Monaco, enjoy the panoramic drive along the coast, over Nice, Villefranche Bay, and Monaco. Stop in Eze to visit this amazing medieval village ... Read more
Location: Nice, France
Duration: 7 hours (approx.)