292 Reviews
Address:

Plaza de la Constitución, Mexico City, Mexico

Admission:

Free
Mexico City's Centro Historico was once called Tenochtitlán, founded in 1325 atop a an island in Lake Texcoco. The seers of the wandering Aztec tribe had received a vision, telling to found their great city in a spot where an eagle, perched on a cactus, was devouring a serpent. Their quest ended here.
The lake has long since been drained, though the eagle still flies over the old island - today enormous Plaza del la Constitución (more commonly called the Zócalo) - as part of an enormous Mexican flag. The seat of government since Aztec times, the Centro Historico is surrounded by fantastic architecture from every age: the Templo Mayor, an Aztec Temple that was once North America's most important; the Metropolitan Cathedral, the largest and oldest cathedral in the hemisphere; the House of Tiles (Casa de los Azulejos); and the Torre Latinoamericana, once the tallest building in Latin America and still one of the world's largest earthquake-resistant structures. The area is also home to the Monumento a los Heroes de la Independencia.
The Historic Center stretches on for some 700 blocks with Paseo de la Reforma, a wide avenue running across the area, and is packed with museums, parks, hotels, restaurants, and nightlife options; it is more populous than many countries and a world unto itself. An afternoon's exploration offers a taste of its offerings; a lifetime would not be long enough to see it all.
Practical Info
The Mexico City Centro Historico (or Historic Center) is wrapped around the Zócalo, more properly called Plaza de la Constitución. While there are dozens of car parks in the area, it is more easily explored on foot, and there are several metro stops serving the region. The most convenient is the Zócalo station on Metro Line 2. Buses radiate outward along the major avenues toward the farthest reaches of the city, and taxis swarm through the congested streets. During national celebrations, such as Independence Day (September 15), the area is filled with inebriated revelers.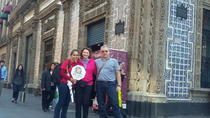 9 Reviews
Will you have a long stop in between your flights? Come and walk with us in the historic downtown of Mexico City. A quick walking tour can be designed to fit ... Read more
Location: Mexico City, Mexico
Duration: Flexible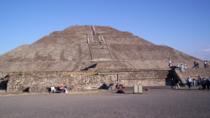 1 Review
Don`t miss the opportunity of take a day trip to the heart of Mexico!
Location: Acapulco, Mexico
Duration: Flexible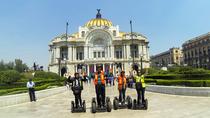 Declared by UNESCO as a World Heritage Site, Downtown "Centro Histórico" is a must when you visit Mexico City. With so many interesting sites and gorgeous ... Read more
Location: Mexico City, Mexico
Duration: 2 hours (approx.)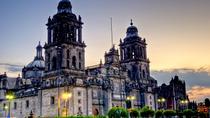 3 Reviews
See the most important monuments in Mexico City on a sightseeing tour by night. You will visit Zocalo, where the Aztec empire was once seated plus stroll ... Read more
Location: Mexico City, Mexico
Duration: 5 hours (approx.)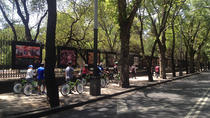 1 Review
Enjoy a bike tour in Mexico City as you visit historical and cultural landmarks and learn more about the history of this city. Your tour also includes a visit ... Read more
Location: Mexico City, Mexico
Duration: 4 hours (approx.)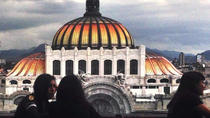 2 Reviews
Your first time in Mexico City? Start it right with an intelligent, guided introduction. This is the safest, most relaxing way to explore the must - see ... Read more
Location: Mexico City, Mexico
Duration: 5 hours (approx.)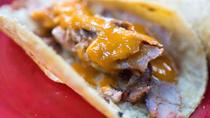 Your guide will navigate you through Centro Histórico like a local on a 3 hour taco eating adventure that will delight you with authentic and tasty ... Read more
Location: Mexico City, Mexico
Duration: 3 hours (approx.)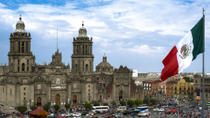 171 Reviews
Immerse yourself in Mexico City on a city tour offering something for everyone. Whether you're passionate about history and art, or just yearning for ... Read more
Location: Mexico City, Mexico
Duration: 6 hours (approx.)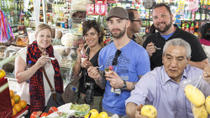 22 Reviews
Discover the origins of Mexican gastronomy in a unique and delicious experience in Mexico City's Historical Centre, you will eat authentic Mexican food! ... Read more
Location: Mexico City, Mexico
Duration: 4 hours 30 minutes (approx.)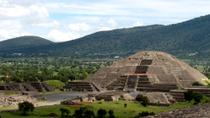 43 Reviews
See the old and the new in Mexico City in one day, and take another day to wander the UNESCO World Heritage site of Teotihuacán, the City of the Gods. ... Read more
Location: Mexico City, Mexico
Duration: 12 hours (approx.)