Grampians National Park Tours
Grampians National Park is listed as an Australian National Heritage List for a reason. The outstanding natural beauty and plethora of indigenous rock sites makes Grampians an outstanding visit from near or afar. Long an Australina national treasure, Grampians is known as an all season destination, and that means that any time of year is a great time to visit.

Boasting over 600km of roads and 160km of walking trails, visitors here can spend their time among hundreds of waterfalls, ancient fern gullies, and do their best to nab a quick peek (or coveted photograph) of some of Australia's unique flora and fauna. See wild emus and kangaroos foraging amongst trees and ravines that are multiple millennia old.

And while engaging with the rugged wilderness here, also realize that Grampians (and particularly the Wartook Valley) is also home to some of Australia's best wineries, and many visitors enjoy watching the abundant wildlife while sipping their glass of locally grown Chardonnay.

Other, more adventurous spirits, tend to appreciate the numerous outdoor activities found in Grampians. White-water rafting, adventure golf, and volcano tours all are popular past-times here, while the panoramic views make those thrill-seekers find a special peace that comes with the breathtaking view afforded all who venture to this incredible park.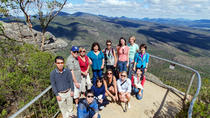 7 Reviews
Spend a full day visiting the heritage-listed Grampians National Park, famous for its natural beauty and Aboriginal rock art. Get spectacular views from Boroka ... Read more
Location: Melbourne, Australia
Duration: 13 hours 30 minutes (approx.)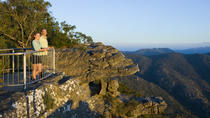 7 Reviews
Take a day trip from Melbourne to experience the natural wonders of the Grampians National Park. A geological playground for hikers, rock climbers and ... Read more
Location: Melbourne, Australia
Duration: 13 hours 30 minutes (approx.)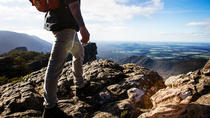 3 Reviews
A sanctuary for nature lovers, the beauty of The Grampians goes beyond the natural rock formations, amazing view points and fascinating bush life. There is so ... Read more
Location: Melbourne, Australia
Duration: 1 day (approx.)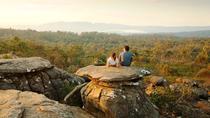 34 Reviews
Experience the spectacular Grampians National Park on a full-day tour from Melbourne. Travel by comfortable minicoach to the national park where you will get ... Read more
Location: Melbourne, Australia
Duration: 13 hours (approx.)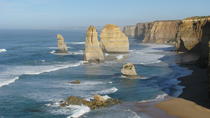 3 Reviews
Discover the Great Ocean Road and the Grampians National Park with this all inclusive 3 day multi day tour from Melbourne to Adelaide. With a maximum of 21 ... Read more
Location: Melbourne, Australia
Duration: 3 days (approx.)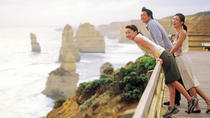 Join a small group adventure and drive from Melbourne along the Great Ocean Road to Adelaide. Set off on a short but sweet road trip from Melbourne to ... Read more
Location: Melbourne, Australia
Duration: 3 days (approx.)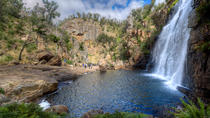 Between Adelaide to Melbourne stretches the treacherous shipwreck coastline, rugged mountain ranges and miles of natural bushland rich in wildlife and ... Read more
Location: Adelaide, Australia
Duration: 2 days (approx.)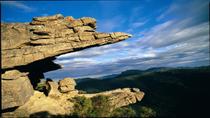 46 Reviews
Discover the best of Victoria's southern coast and highlands on this three-day tour of the Great Ocean Road and Grampians National Park from Melbourne. From ... Read more
Location: Melbourne, Australia
Duration: 3 days (approx.)