127 Reviews
Address:

Spain

Hours:

Tues - Sat 10am - 8pm. Closed on Monday.

Admission:

€9 euro. Children 5 and under are free.
Almudaina Palace Tours
Also known as the Palau de l'Almudaina, this ancient palace was originally built as a citadel on the hill by the Romans sometime around 123 BC in Palma, the capital city of the island of Majorca, Spain. Later conquered by the Moors, and then again by the Catalans in 1229, the citadel began to fade as a mere fortress, but transformed into a palace and residence for Majorcan Kings. Today, it stands as a great example of rustic architecture that has survived the ages and overlooks beautiful Palma Bay.

International visitors and residents alike routinely flock to the Almudaina Palace in order to see how antiquity lived throughout the centuries and to catch a glimpse of this venerated architecture. Muslim kings living in Roman-built archways lead to a unique blend of culture which has infused the palace, as told by the magnificent tapestries on the wall telling stories long lost to time. The throne room from the 14th century, with huge pointed-arch ceilings, and the Santa Praxedis Chapel are highlights of any tour, and walking out into the courtyard with the smell of the ocean salts just beyond the parapet is second-to-none.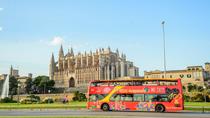 126 Reviews
There's no better way to discover the sights of Palma de Mallorca than on-board the iconic City Sightseeing open-top, double-decker tour bus! With a 24-hour ... Read more
Location: Mallorca, Spain
Duration: 1 day (approx.)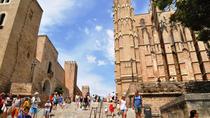 2 Reviews
Experience the best way to know Palma de Mallorca and its port, with a sightseeing tour, a guided walk in the old town and free time to explore the city.
Location: Palma, Spain
Duration: 4 hours (approx.)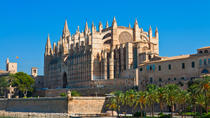 1 Review
On this sightseeing day tour, see the best sights of Palma de Mallorca, the capital of the Balearic Islands! You'll discover top attractions, such as the ... Read more
Location: Mallorca, Spain
Duration: 8 hours (approx.)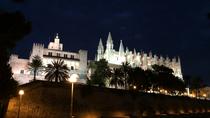 2 Reviews
Starting at 7.30 pm: Discover the historic centre of Palma and quaint little streets on this evening tour through Palma's old city centre. Tour ends in a ... Read more
Location: Palma, Spain
Duration: 2 hours (approx.)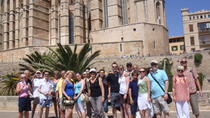 3 Reviews
Get to know Palma de Mallorca's history and sights on a comprehensive 3-hour walking tour with a private guide. Focusing on the area in and around Palma de ... Read more
Location: Mallorca, Spain
Duration: 3 hours (approx.)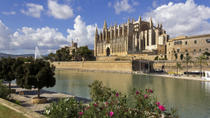 See the sights of Palma de Mallorca on a private sightseeing tour by foot and by boat! With a knowledgeable private guide at your side, enjoy personalized ... Read more
Location: Mallorca, Spain
Duration: 4 hours (approx.)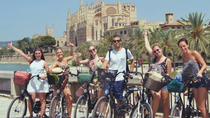 Discover Palma de Mallorca by bike. An experienced guide will ride with you to the most important buildings and monuments explaining all the relevant facts ... Read more
Location: Palma, Spain
Duration: 4 hours (approx.)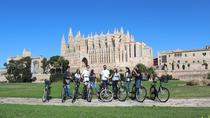 2 Reviews
Enjoy this 3-hour bike tour that will introduce you to the sightseeing highlights of Palma de Mallorca. An experienced guide will ride with you to the most ... Read more
Location: Palma de Mallorca, Spain
Duration: 3 hours (approx.)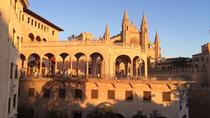 2 Reviews
Mediterranean flair and a wealth of history: The city of Palma de Mallorca, with its art and cultural centres, has a variety of highlights. Experience this ... Read more
Location: Palma de Mallorca, Spain
Duration: 3 hours (approx.)