132 Reviews
Address:

Corniche an-Nil, East Bank, Luxor, Egypt

Hours:

Open daily. Oct - Apr: 6am - 9pm; May - Sept 6am - 10pm; Ramadan 6am - 6:30pm and 8pm - 11pm

Admission:

35 L.E.
Luxor Temple Tours
The enormous Luxor Temple was one of the great constructions of the New Kingdom (dating from the 14th century BC) dedicated to the god Amun. It was known as the "Southern Sanctuary" and was the site of ceremonies aimed at encouraging the life-giving Nile floods.
Once through the processional Avenue of Sphinxes you come to the First Pylon, which announces the phenomenal scale of the stonework here: statues, columns and obelisks all compete with each other in a race to the sky.
Ensuing civilizations have also left their marks: there's a shrine erected by Alexander the Great, Roman wall frescoes as well as a 14th century AD mosque, ensuring this remains a place of worship in the present day.
Practical Info
The modern city of Luxor grew up around the Temple on the east bank of the Nile, making it one of the most readily accessible sites. It makes a great visit in the relative cool of the evening, when the complex is dramatically flood-lit.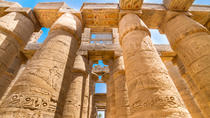 78 Reviews
Take a half-day private tour with a qualified Egyptologist guide exploring the East Bank of Luxor. You'll see two of the most impressive temples in Upper Egypt ... Read more
Location: Luxor, Egypt
Duration: 3 hours (approx.)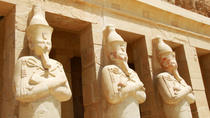 4 Reviews
Maximize your sightseeing in Luxor with a one hour flight to Luxor and spend your valuable vacation time visiting the Valley of the Kings, Luxor Temple, ... Read more
Location: Sharm el-Sheikh, Egypt
Duration: 14 hours (approx.)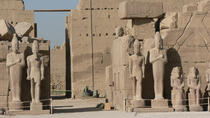 2 Reviews
Enjoy 8 hours covering the West and East bank of Luxor and see most of the tourist attractions in Luxor characterized by its ancient history. Visit the Valley ... Read more
Location: Luxor, Egypt
Duration: 8 hours (approx.)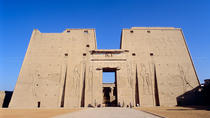 This full-day tour of Luxor from Aswan, guided by a qualified Egyptologist, covers off all the highlights of the ancient Egyptian city of Thebes. You'll visit ... Read more
Location: Aswan, Egypt
Duration: 12 hours (approx.)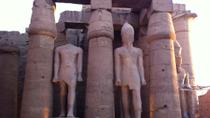 Visit the East Bank of the Nile where you visit Luxor and Karnak Temples on this 5 hour tour.
Location: Luxor, Egypt
Duration: 5 hours (approx.)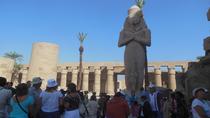 Private guided tour to the East Bank of Luxor, to see Karnak and Luxor Temples with a qualified Egyptologist tour guide.
Location: Luxor, Egypt
Duration: 4 hours (approx.)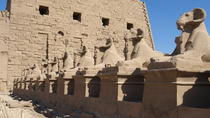 Visit the East Bank of Luxor where you can see the Karnak and Luxor temples. The Karnak temple is an open air museum and is considered the second tourist ... Read more
Location: Luxor, Egypt
Duration: 4 hours (approx.)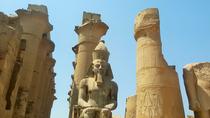 2 Reviews
Explore Luxor the biggest open -Air museum in the world with round trip flights included, Lunch,Private Egyptologist, Sightseeing and all transfers. ... Read more
Location: Cairo, Egypt
Duration: Flexible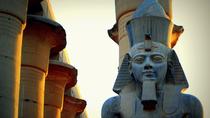 Private Day trip in Luxor East Bank with your Private Egyptologist Explore Luxor East bank by visiting Karnak temple and Luxor temple with private ... Read more
Location: Luxor, Egypt
Duration: 5 to 6 hrs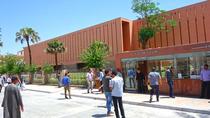 Enjoy a full day tour to visit Karnak temple, the largest temple in Egypt, proceed to visit Luxor Museum founded in 1975 and then continue to visit Luxor ... Read more
Location: Luxor, Egypt
Duration: 7 hours (approx.)