10 Reviews
Address:

Tower Bridge Road, London, England SE1 2UP

Hours:

Open every day except December 24-26. Summer hours 10am - 6:30pm, winter hours 9:30am - 6pm

Admission:

Exhibition costs £7.00 for adult ticket
Tower Bridge Tours
Tower Bridge is one of the most iconic sights in London. It was opened in 1894, designed to echo the nearby Tower of London although the two have no association except proximity. The bridge is a bascule bridge which means the span lifts to allow ships and yachts through headed for the Pool of London, the port area just upstream of Tower Bridge. River traffic takes priority over road traffic and cars have to wait when a boat wants to come through.
The bridge has two high towers suspended by wires from the land and linked by a high-level walkway between. This was designed for pedestrians to be able to cross the river even when the bridge was open and you can still walk across it today. A common confusion is that Tower Bridge is actually called London Bridge but in fact that is the next one upstream, a much plainer bridge.
Practical Info
Entrance to Tower Bridge is on the north side of the river, the Tower of London side. The nearest tube station is Tower Hill. Or you can arrive the old-fashioned way: by boat, many of the river cruises stop here. Try and time your visit with when the bridge is opening: times can be found online.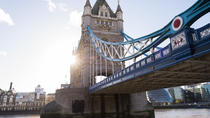 1 Review
Enter one of the most famous bridges in the world, to explore its legendary structure. With your entrance ticket to the London Tower Bridge, experience the ... Read more
Location: London, United Kingdom
Duration: 1 to 1.5 hrs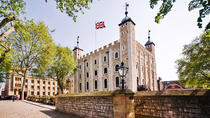 20 Reviews
Imagine witnessing the Tower of London Beefeaters conducting the official daily opening ceremony and then entering the Tower of London fortifications to view ... Read more
Location: London, United Kingdom
Duration: 3 hours (approx.)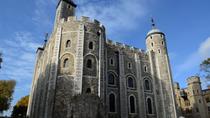 31 Reviews
Explore London's wealth of history in style on a private walking tour of the Tower of London and Tower Bridge, with an expert to guide you. Accompanied by your ... Read more
Location: London, United Kingdom
Duration: 3 hours (approx.)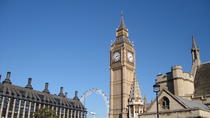 31 Reviews
Choose from a half-day or full-day completely customized tour. Explore central London taking in the major sights and hidden gems. Discover this fascinating ... Read more
Location: London, United Kingdom
Duration: 6 hours 30 minutes (approx.)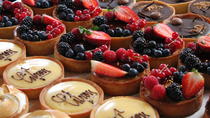 102 Reviews
Your guides are real foodies, and they have made it their goal to introduce visitors to the 'excellence of British' traditional food. The guides will be ... Read more
Location: London, United Kingdom
Duration: 3 hours 18 minutes (approx.)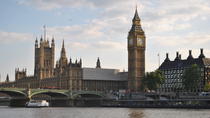 8 Reviews
Enjoy a private 4-hour tour of London with a private guide and a driver. This tour offers a flexible itinerary, you can choose what you visit. See famous Big ... Read more
Location: London, United Kingdom
Duration: 4 hours (approx.)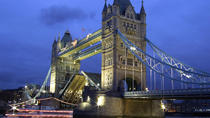 3 Reviews
Explore London like a true professional with a chauffeured tour. With a separate guide and driver, you can explore the best of the city and make the most of ... Read more
Location: London, United Kingdom
Duration: 3 to 6 hrs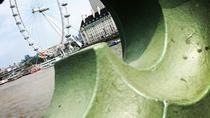 Experience London like a Londoner and unlock the secrets of the River Thames' south bank on this 4-hour private walking tour with local guide that takes you ... Read more
Location: London, United Kingdom
Duration: 4 hours (approx.)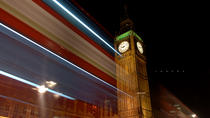 Discover London in a new light with a 3.5-hour tour that is completely customized for you. Custom pick-up time and itinerary allows for maximum convenience. ... Read more
Location: London, United Kingdom
Duration: 3 hours 30 minutes (approx.)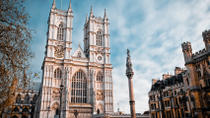 Travel through London's past, present and future on this entertaining tour of the British capital by vintage bus. Sitting comfortably aboard a tricked-out ... Read more
Location: London, United Kingdom
Duration: 60 minutes (approx.)