For cruise passengers plying the waters of the Western Mediterranean, Tuscany is a definite highlight. Large cruise ships dock in Livorno, a jumping-off point for exploration in Pisa and Florence, as well as trips further afield in central Italy. Here are some of the best experiences for travelers docking in the Livorno cruise port.
Highlights of Pisa and Florence
Many cruisers—particularly first-timers to Florence—want to see the area's most iconic sites during their time ashore, and there are plenty of options to do so. A basic shore excursion will include a stop in Pisa to see the famous Leaning Tower, plus time in Florence to visit top landmarks like the Ponte Vecchio, the Duomo and Giotti's Bell Tower. Excursions can also be upgraded to include skip-the-line entry to sights like Uffizi and Accademia.
Small-group and private tours have the added benefit of transport right into the heart of Florence, minimizing time spent walking and maximizing what can be seen. Tours often include some free time for shopping or a quick meal in the city, or the option to detour to a wine estate on the way back to the cruise port.
Small-Town Tuscany
Docking at Livorno also offers an excellent opportunity to visit a range of stunning towns and villages in the Tuscan countryside. Choose a shore excursion that visits the medieval town of Lucca, surrounded by a 16th-century wall, to take a bike ride atop the walls, stroll the Roman streets, sip wine in the underground cellars of Enoteca Vanni or sample the Lucca's famous olive oil. Siena is another beautiful Tuscan city to explore, famous for its spectacular Gothic-style cathedral built from a rare striped marble. There's also UNESCO-listed San Gimignano, which boasts architecture dating back to the 11th century.
Tuscan Wine Country
If there's one thing Tuscany is more famous for than art, it's wine. Cruisers who prefer the countryside to the city can skip Florence and opt for a scenic tour of the Tuscan countryside. It's possible to blend wine-tasting with a little history by taking a shore excursion to the Chianti region and San Gimignano during your time at port. Soak up the scenery and visit a local winery to sample famous Chianti wines and olive oil.
A Day on the Coast
The Cinque Terre is among the most picturesque areas in Italy, and it's possible to spend your time in port exploring this beautiful section of the coast. Once you arrive in Cinque Terre (about 90 minutes from Livorno), take a tour to hop from one village to another by train and go shopping and sightseeing.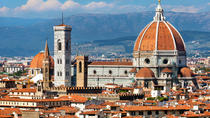 137 Reviews
When your cruise ship docks in Livorno and you have only a single day to see the surrounding Italian towns of Pisa and Florence, you'll need a privately guided ... Read more
Location: Livorno, Italy
Duration: 9 hours (approx.)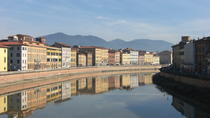 13 Reviews
Private Shore Excursion to Pisa and Florence from Livorno port with English speaking driver and 9 seater Mercedes minivan with a special pass to drive in the ... Read more
Location: Livorno, Italy
Duration: 9 hours (approx.)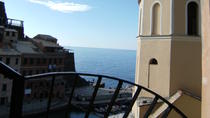 8 Reviews
Private shore excursion with english speaking driver and Mercedes minivan to Le Cinque Terre from Livorno port.
Location: Livorno, Italy
Duration: 9 hours (approx.)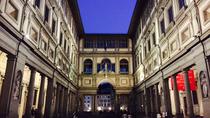 23 Reviews
Customised Pisa and Florence shore excursion from the port of Livorno for the discerning traveller seeking an authentic Italian experience on a small group ... Read more
Location: Livorno, Italy
Duration: 9 hours (approx.)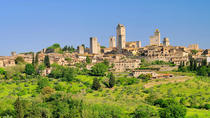 14 Reviews
When your cruise ship docks in Livorno and you have only a single day to visit the surrounding Italian towns of Siena and San Gimignano, you'll need a ... Read more
Location: Livorno, Italy
Duration: 9 hours (approx.)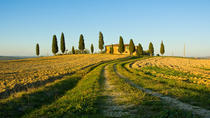 5 Reviews
When your cruise ship docks in Livorno and you have only a single day to see the Tuscan countryside, you'll need a privately guided, fully narrated shore ... Read more
Location: Livorno, Italy
Duration: 9 hours (approx.)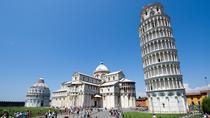 Private shore excursion from the port of Livorno to Pisa and Florence to visit The Leaning Tower of Pisa, Florence's Duomo and the Basilica of Santa ... Read more
Location: Livorno, Italy
Duration: Flexible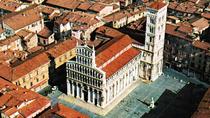 Enjoy a day exploring the landscapes and artistic small towns that Tuscany has to offer. In this full day shore excursion (approximately 9 hours) with a ... Read more
Location: Livorno, Italy
Duration: 9 hours (approx.)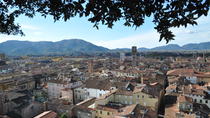 1 Review
Travel from the port of Livorno for a customized Pisa and Lucca shore excursion. Travelers seeking an authentic Italian experience can join this small group ... Read more
Location: Livorno, Italy
Duration: 9 hours (approx.)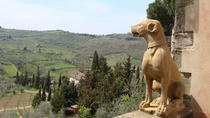 Customised Chianti and San Gimignano shore excursion from the port of Livorno for the discerning traveller seeking an authentic Italian experience on a small ... Read more
Location: Livorno, Italy
Duration: 9 hours (approx.)