Penny Lane Tours
The Liverpool street made famous by the Beatles' song refers to the general area of the city known as Mossley Hill.

John and Paul grew up in this part of Liverpool, and they'd meet at the Penny Lane intersection to catch the bus into town. Nowadays Penny Lane is an important stop on Liverpool's Beatles Trail, evoking the Beatles' early days.

The song refers to several local landmarks that still exist, including the 'shelter in the middle of the roundabout', the fire station nearby and the barber shop.

Today the area is a popular student enclave near the woods of Sefton Park, with a Penny Lane wine bar, bookshops and cafes.
Practical Info
Penny Lane in Mossley Hill is a little southeast of the city center, easily accessible by bus 62.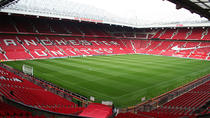 Take part in this weekend tour to Liverpool & Manchester to enjoy the best of the top cities in Northern England. This information shows an example ... Read more
Location: Bournemouth, United Kingdom
Duration: 2 days (approx.)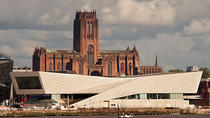 Welcome on our weekend tour to Liverpool & Manchester to enjoy the best of the top cities in Northern England. This information shows an example itinerary ... Read more
Location: Brighton, United Kingdom
Duration: 2 days (approx.)