Huaca Pucllana Tours
The modern city of Lima is dotted with historic ruins and sacred sites, known as huacas, and the imposing archeological site of Huaca Pucllana is one of the city's largest and most important ancient monuments, located in the coastal Miraflores district. Built around 500 A.D, the complex was once an administrative and ceremonial center of the indigenous Lima Culture civilization, constructed from hand-made adobe bricks and dominated by a 22-meter tall central pyramid.

The impressive pre-Incan ruins are now a popular tourist attraction, affording unique views from the top of the central mound and dramatically floodlit in the evening hours. There's also an on-site museum displaying artifacts like tools, ceramics and textiles unearthed during excavations, a workshop area displaying ancient textile and ceramic making techniques, a small park growing key plants used by the Lima Culture people and a spectacularly sited restaurant that looks out over the ruins.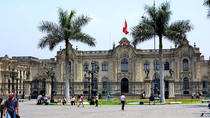 6 Reviews
Explore Lima's attractions from its 3 main historical periods on a 3-hour sightseeing tour and see pre-Hispanic, colonial and modern landmarks. View the ... Read more
Location: Lima, Peru
Duration: 4 hours (approx.)
11 Reviews
Explore pre-Incan ruins dating back to 200 BC right in downtown Lima! Long before stones were laid down to build Machu Picchu, the indigenous people of what is ... Read more
Location: Lima, Peru
Duration: 3 hours 30 minutes (approx.)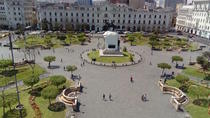 A 3.5 - 4 hour exploration of the most important attractions in our city. Learn about the culture of Lima, Peru by observing a pre-Columbian site in the middle ... Read more
Location: Lima District, Peru
Duration: 3 hours 30 minutes (approx.)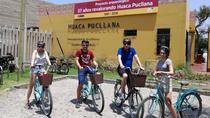 This urban bike tour is the perfect combination of enjoyable cultural aspects and tranquility. Enjoy a 3-hour guided tour through the districts of Miraflores ... Read more
Location: Lima, Peru
Duration: 3 hours (approx.)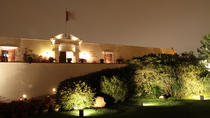 2 Reviews
Enjoy a night in Lima by enriching yourself with the millenarian history of this city. Visit Huaca Pucllana and Huaca Huallamarca and then admire the wonderful ... Read more
Location: Lima, Peru
Duration: 4 hours (approx.)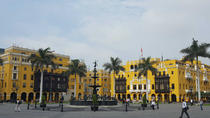 12 Reviews
For the traveler who only has one day to spare in the capital city, this is the perfect tour for you! We'll cover all of the major highlights that Lima has to ... Read more
Location: Lima, Peru
Duration: 8 hours (approx.)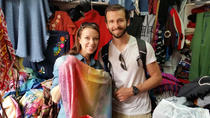 6 Reviews
For the traveler who only has a few hours to spare, this tour, coined "The Perfect Snapshot of Lima" by previous guests, covers it all. From colonial ... Read more
Location: Lima, Peru
Duration: 5 to 6 hrs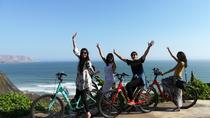 3 Reviews
During this small-group, 2.5-hour bike tour through Barranco, see stunning views of the Pacific Ocean, discover hidden gems in Lima, and learn about the street ... Read more
Location: Miraflores, Peru
Duration: 2 hours 30 minutes (approx.)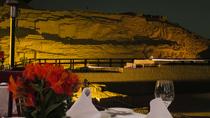 4 Reviews
This wonderful restaurant is located inside the archaeological complex of Huaca Pucllana in Miraflores. It is one of the most exclusive restaurants of Peruvian ... Read more
Location: Lima, Peru
Duration: 5 hours (approx.)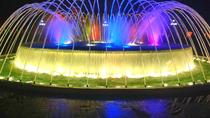 7 Reviews
Discover Lima by night and visit some of the best evening attractions the City of Kings has to offer. Don't miss out on the famous Magic Water Circuit, Lima's ... Read more
Location: Lima, Peru
Duration: 4 hours (approx.)