57 Reviews
Address:

Nishikikoji-dori, Kyoto 460-0003, Japan

Hours:

Open daily

Admission:

Free
Nishiki Food Market Tours
From sushi fish to kitchen knives, you'll find everything under the sun relating to food at Nishiki Market.
The covered market is a foodie's wonderland, and provides fascinating glimpses into the shopping and eating habits of Kyoto's locals, chefs and families.
Pick up produce to prepare in your hotel/apartment if you're self-catering, or choose from a staggering array of ready-to-eat snacks, sweets and drinks.
This is a great place to pick up a Kyoto souvenir with a difference, from authentic cooking equipment to green tea or photographs of this colorful market.
Practical Info
Nishiki Market is in downtown Kyoto, near the Daimaru department store. To get here, catch a Karasuma line train to Hijo or a Hankyu line service to Karasuma.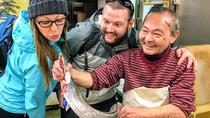 25 Reviews
Get an excellent introduction to the cuisine of Kyoto with this small-group guided tour of the city's best food spots. Start at the deliciously vast ... Read more
Location: Kyoto, Japan
Duration: 3 hours (approx.)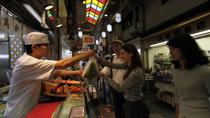 69 Reviews
Explore the Nishiki Food Market and learn how to make a home-cooked Japanese meal on this Kyoto culinary walking tour. With a knowledgeable guide, learn about ... Read more
Location: Kyoto, Japan
Duration: 3 hours 30 minutes (approx.)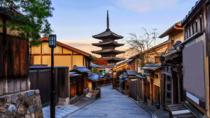 1 Review
View the awe-inspiring sites of Kinkaku-ji, the Golden Temple, followed by the Ryoanji Rock Garden, and the Arashiyama Bamboo Forest. Then you will head to the ... Read more
Location: Kyoto, Japan
Duration: 9 hours (approx.)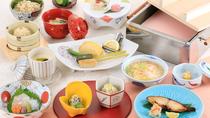 7 Reviews
3-hour walking food tour in the world famous Nishiki Market with 7-course lunch. Visit family owned shops and stalls to sample local and seasonal food. Fresh ... Read more
Location: Kyoto, Japan
Duration: 3 hours (approx.)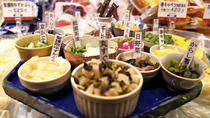 2 Reviews
Sample Kyoto's best flavors on this 3-hour tour of Nishiki Market. This market boasts some of Kyoto's best food purveyors as well as specialty Japanese ... Read more
Location: Kyoto, Japan
Duration: 3 hours (approx.)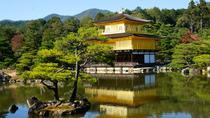 1 Review
The tour starts out by visiting the UNESCO Sites of the Kinkaku-ji Temple, the Ryoanji Rock Zen Garden, the Nijo Castle, the Nishiki Fish Market (for lunch), ... Read more
Location: Kyoto, Japan
Duration: 9 hours (approx.)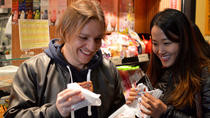 1 Review
Taste your way through Kyoto's famed Nishiki Market, the heart of Kyoto cuisine, on this private 3-hour tour. Nishiki Market is home to some of Kyoto's top ... Read more
Location: Kyoto, Japan
Duration: 3 hours (approx.)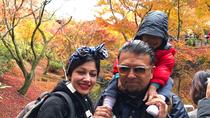 This is a private full-day tour for Muslim visitors who want to visit what many say is the best tourist city in Japan, Kyoto. A local guide will show you the ... Read more
Location: Kyoto, Japan
Duration: 7 hours (approx.)
Kyoto is the previous capital of Japan for more than one thousand years and still preserves old traditional atmosphere of Japan. In the tour you can visit ... Read more
Location: Kyoto, Japan
Duration: 8 hours (approx.)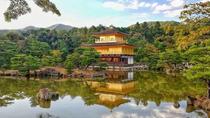 1 Review
Discover the humanity and historical landscape of Kyoto on a full-day private tour.See the Kinkaku-ji Temple with glitering golden light in the sunshine.Stroll ... Read more
Location: , Japan
Duration: 9 hours (approx.)