Durbar Square Tours
Kathmandu's Durbar Square, one of the most popular UNESCO World Heritage sites in the Nepalese capital, was once the location where kings were crowned, and today remains the heart of the city. The square dates back to the 11th century, when the Hanuman Dhoka Palace was constructed, and remained the abode of the Nepalese monarchy until the 19th century.
The temples and palaces that still surround the bustling Durbar Square demonstrate the intricacy of Newar architecture, characterized by carved wooden windows and fine brickwork. The structures of the palace complex now house the King Tribhuwan Memorial Museum, the Mahendra Museum and the bizarre Kumari Chowk, a gilded palace where a young girl lives who is worshiped as the human incarnation of the goddess Durga. You can sometimes catch a glimpse of the current Kumari through her palace windows. During the Indra Jatra festival each September, the Kumari is paraded in her chariot through the square.
Please note that there has been significant damage to Durbar Square due to the
earthquakes and subsequent aftershocks in Nepal
in late April and early May 2015. It is estimated that nearly 80 percent of the square's temples are destroyed. Authorities have said they will do all they can to restore historic and cultural sites in Nepal and are assessing the extent of damages.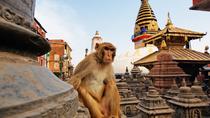 6 Reviews
Day tour of the Kathmandu City with visits to major UNESCO World Heritage Sites. The tour goes to Kathmandu Durbar Square, Swoyambhunath – Monkey Temple, ... Read more
Location: Kathmandu, Nepal
Duration: 6 hours (approx.)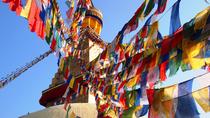 1 Review
Explore the all the major attraction of Kathmandu Valley, on a Private, full-day tour. Enjoy visits to city squares and magnificent temples and take in ... Read more
Location: Kathmandu, Nepal
Duration: 6 hours (approx.)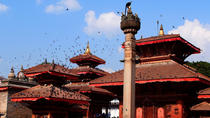 2 Reviews
Get enthralled by the cultural tour of UNESCO listed world heritages sites. Behold the brilliance of architecture of the ancient era in a small-group tour ... Read more
Location: Kathmandu, Nepal
Duration: 6 hours (approx.)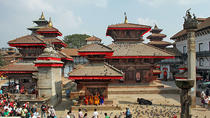 1 Review
This full-day private Kathmandu sightseeing tour will take you to four different UNESCO World Heritage sites: Kathmandu Durbar Square, Pashupatinath Temple, ... Read more
Location: Kathmandu, Nepal
Duration: 7 hours (approx.)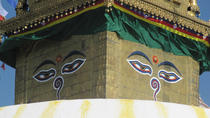 Discover glorious temples and ancient royal palaces on this half-day tour from central Kathmandu with private guide and driver. Visit the hilltop 'Monkey ... Read more
Location: Kathmandu, Nepal
Duration: 4 hours (approx.)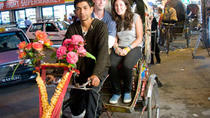 6 Reviews
Discover Kathmandu like a local as you explore the city on an evening rickshaw ride. Start in the colorful tourist hub of Thamel and pass buzzing bazaars and ... Read more
Location: Kathmandu, Nepal
Duration: 2 hours 30 minutes (approx.)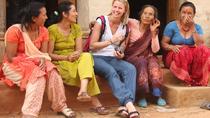 3 Reviews
Experience Kathmandu like a local on this small-group cultural walking tour. Visit the oldest Buddhist stupa in Nepal, Swayambhunath, and explore one of the ... Read more
Location: Kathmandu, Nepal
Duration: 5 hours (approx.)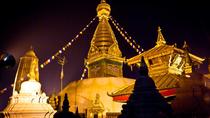 4 Reviews
On this 4-hour private tour, visit two of the cities most well-known attractions. Kathmandu Durbar Square, a UNESCO World Heritage site, showcases spectacular ... Read more
Location: Kathmandu, Nepal
Duration: 4 hours (approx.)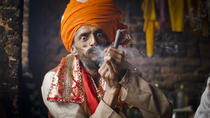 Kathmandu Heritages day tour mainly proposed to cater the need of those visitors who are in Kathmandu for short time or for those who have spare day after ... Read more
Location: Kathmandu, Nepal
Duration: 7 hours (approx.)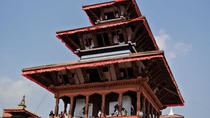 This private sightseeing day tour in Kathmandu City covers some of the World Heritage Sites known for their cultural impact. We have focused on religious ... Read more
Location: Patan, Nepal
Duration: 8 hours (approx.)