7 Reviews
Address:

Jerusalem, Israel

Hours:

Sun - Thurs 7:30am - 10am and 12:30pm - 1:30pm; hours subject to change. Closed on all major religious holidays and any days considered "sensitive" by the authorities

Admission:

Free
Temple Mount (Haram ash-Sharif) Tours
The Temple Mount ("Haram ash-Sharif" in Arabic) is an elevated plateau located in the Old City of Jerusalem that houses some the most important structures and relics in the history of religion, including Dome of the Rock, the retaining wall of Herod's temple, the Western Wall, and one the oldest and most beautiful mosques in the world, Al-Aqsa Mosque.
In Judaism, the area is considered the center of the world, and the point from which all humanity originated. For Muslims, the mount carries a similar significance, as the location where Muhammad ascended to heaven.
Although the area has been under Israeli sovereignty since the Six-Day War, the Temple Mount is still controlled by the Islamic Waqf, making it a high tension point in the Middle East.
Practical Info
The Temple Mount covers over 35.5 acres of land and is accessible to anyone who wishes to visit via the gate next to the Western Wall. In terms of location, it makes up the northern portion of a narrow spur of a hill, peaking at a height of 2,428 feet (740 meters) and overlooking the Kidron Valley.
Making your way into the Old City in order to visit the Mount is not a difficult process, although it could require you are healthy enough to walk for significant distances as no parking or public transportation is available on site, but rather just outside the Old City.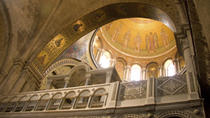 92 Reviews
See Old Jerusalem's holiest sites through Jewish, Christian and Muslim eyes on this revealing 4-hour walking tour. Accompanied by an impartial guide, walk up ... Read more
Location: Jerusalem, Israel
Duration: 4 hours (approx.)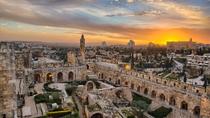 Spend a day exploring the historic city of Jerusalem with this private 8-hour tour from Tel Aviv. Visit the four quarters of the Old City, focusing on the ... Read more
Location: Tel Aviv, Israel
Duration: 8 hours (approx.)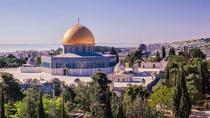 Spend a day exploring Jerusalem with this private 6-hour tour. Begin at the Jaffa Gate for a tour of Jerusalem's Old City, the Tower of David, the Rampart ... Read more
Location: Tel Aviv-Yafo, Israel
Duration: 6 hours (approx.)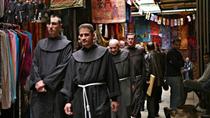 At this very popular tour you will see, enjoy and understand Jerusalem, a city holy for the three Monotheistic religions. You will be able to understand the ... Read more
Location: Jerusalem, Israel
Duration: 9 hours (approx.)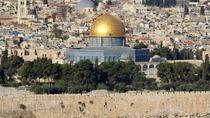 With this private tour with a private guide you visit Bethlehem, The Mount of Olives and the Old City of Jerusalem.
Location: Jerusalem, Israel
Duration: 8 hours (approx.)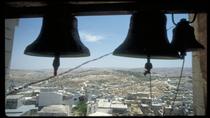 83 Reviews
Discover the roots of different religions and cultures on this inspiring day trip to Jerusalem and Bethlehem. These ancient Holy Land towns will provide you ... Read more
Location: Jerusalem, Israel
Duration: 10 hours (approx.)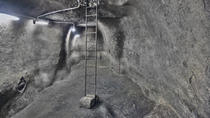 17 Reviews
Recently opened to the general public! Come explore an underground tunnel commissioned by Herod the Great, who is widely recognized as the greatest builder of ... Read more
Location: Jerusalem, Israel
Duration: 90 minutes (approx.)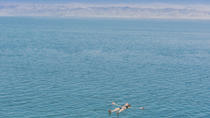 4 Reviews
Take a day out to discover the iconic religious sites of Jerusalem and visit the Dead Sea on this private day trip from Tel Aviv. With a private driver-guide, ... Read more
Location: Tel Aviv, Israel
Duration: 10 hours (approx.)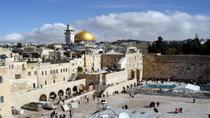 28 Reviews
Get inspired by Jerusalem and combine ancient history with spiritual sanctity in this half-day tour. Discover the quarters of the Old City by exploring Holy ... Read more
Location: Jerusalem, Israel
Duration: 4 hours 30 minutes (approx.)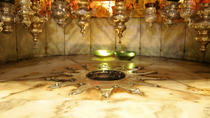 1 Review
Visit two of history's most important cities in one day with this 11-hour tour of Jerusalem and Bethlehem from Tel Aviv, Herzliya, Ramat Gan, or Netanya. See ... Read more
Location: Herzliya, Israel
Duration: 11 hours (approx.)