Eyup Sultan Mosque Tours
The Eyup Sultan Mosque was the first mosque built by the Ottoman Turks after their conquest of Constantinople in 1453. Completed in 1458, it is located on the European side of Istanbul, near the Golden Horn and outside of the old city walls.

Mehmet the Conqueror ordered the construction of the mosque next to the place where Eyup Sultan, the standard bearer of the Islamic prophet Muhammed, was said to have been buried when the Arabs attacked Constantinople in the year 670. Some personal items of the prophet are preserved in Eyup Sultan's tomb, which is the holiest site in Istanbul and one of the most sacred sites in the Islamic World, attracting masses of pilgrims throughout the year.

The original mosque was the coronation site for Ottoman princes until an earthquake destroyed it in 1766. The rebuilt mosque that stands on the same place today is a popular place for Muslim boys to visit on the day of their circumcision and is typically buzzing with visitors on Fridays and major religious holidays.
Practical Information
Located in the Eyup district, the mosque is best reached by taking the ferry to Eyup. From the ferry, cross the road and walk up the main shopping street, called Iskele Caddesi. The tombs are open daily from 9:30 a.m. to 4:30 p.m. Visitors should dress conservatively and remove their shoes before entering.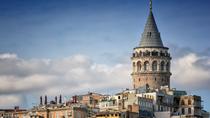 2 Reviews
Unforgettable time in Istanbul by visiting Galata Tower, Eyup Mosque, Pierre Loti Hill. Great morning tour offers to reach to top of Galata Tower where you can ... Read more
Location: İstanbul, Turkey
Duration: 3 hours 18 minutes (approx.)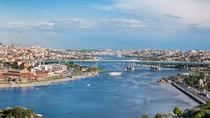 Amazing full day tour which creates a unique opportunity to visit such great places as Dolmabahce Palace, Eyup Mosque, Pierre Loti Hill, Camlica Hill and the ... Read more
Location: Istanbul, Turkey
Duration: 8 hours (approx.)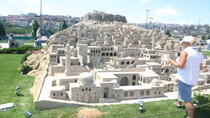 10 Reviews
Explore the European side of Istanbul on this 3-hour tour, and see highlights like the Golden Horn, Eyüp Sultan Mosque and Miniatürk model park! With ... Read more
Location: Istanbul, Turkey
Duration: 3 hours (approx.)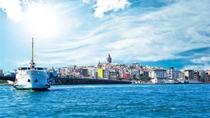 2 Reviews
Spend the afternoon exploring Istanbul on this 4-hour tour of the Bosphorus and Golden Horn that includes a cable car ride and 1.5-hour Bosphorus cruise. ... Read more
Location: Istanbul, Turkey
Duration: 4 hours (approx.)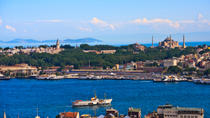 9 Reviews
Cruise along the Golden Horn and Bosphorus Straits, and visit the Spice Bazaar on this unusual 3.5-hour Istanbul experience! After time at the bazaar and ... Read more
Location: Istanbul, Turkey
Duration: 3 hours 30 minutes (approx.)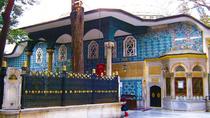 1 Review
6 Day Fully Guided Muslim Tour Package in Istanbul Turkey,Great Muslim Sightseeing Tour Istanbul. Tour Includes 5 Breakfast Fully Guided Istanbul Islamic Tour, ... Read more
Location: Istanbul, Turkey
Duration: 6 days (approx.)