The tiny village of Lauterbrunnen is one of Switzerland's untouched beauties. Its quiet roads wind between quaint communities, a picturesque town center, and breathtaking natural wonders, like the famous Staubbach and Trummelbach Falls. It's the perfect place to explore on foot and friendly locals warmly welcome those visiting from out of town.
Travelers can sip steaming hot cups of coffee and sample rich Swiss chocolates made fresh at the family-owned shops that line the streets of Lauterbrunnen before venturing out into the village. More adventurous sorts can rent Interlaken bikes and ride through the scenic trails of Murren and Winteregg or hike up to Wengwald, where panoramic views of the Lauterbrunnen valley offer a memorable end to an easy two-hour trek. 
Practical Info
Lauterbrunnen is accessible via train from Interlaken Ost station. Although this is a railway trip, Eurail and Inter-Rail passes won't work, however those with a Swiss Pass can make the voyage for free.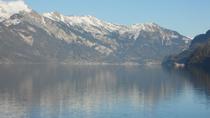 Small group, private tour in minibus : to Neuhaus a beach of the Lake Thun.Enjoy the panoramic lake view,drink a tea,coffee,or take an ice cream, On the way to ... Read more
Location: Interlaken, Switzerland
Duration: 4 hours (approx.)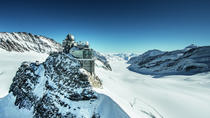 9 Reviews
Spend a day at Jungfraujoch - Top of Europe with your private tourguide. Travel from Interlaken via Lauterbrunnen to Wengen, where the annual Lauberhorn ... Read more
Location: Interlaken, Switzerland
Duration: 8 hours (approx.)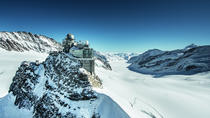 1 Review
Spend a day at Jungfraujoch - Top of Europe with your private tourguide. Travel from Zurich on an intercity train to Interlaken. From there via Lauterbrunnen ... Read more
Location: Zurich, Switzerland
Duration: 12 hours (approx.)