Miami Garifuna Village Tours
The Garifuna are groups of indigenous people who live along the coast of Honduras. Among the most accessible Garifuna villages is Miami, within the Punta Sal National Park. The people of Miami live along a spit of sand stretched between the Caribbean Sea and a placid lagoon. They reside mostly in straw huts, living off fish from the sea. A visit here offers the chance to learn about the locals and their way of life, as well as nature tours to spot crocodiles, birds and other wildlife. Most visitors also partake in a local meal of fish steamed in banana leaves under hot stones, along with plantains and cassava bread.
Practical Info
The Miami Garifuna Village is located about an hour outside the town of Tela on the north coast of Honduras. It's possible to drive there, but because the out-of-the-way location can be hard to find, most visitors opt for a tour that arranges transportation by bus or boat.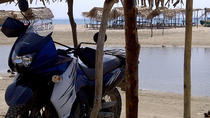 You will enjoy riding motorcycle in the wonderful Garifuna Village in the north coast of Honduras, enjoy great rides offering amazing views and adrenaline.
Location: Tela, Honduras
Duration: 3 hours (approx.)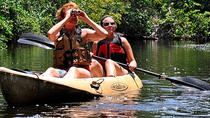 Adrenaline, mangrove river and an exuberant jungle full of wild life awaiting to be adventured through in our kayak tour where the Rio Platano meets the ... Read more
Location: Tela, Honduras
Duration: 7 hours (approx.)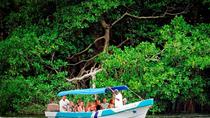 Come visit Tela, Honduras' wildlife refuge lagoon that holds many canals with mangroves and small islands which serve as a refuge for an abundant marine life, ... Read more
Location: Tela, Honduras
Duration: 7 hours (approx.)