West Lake (Xi Hu) Tours
Impeccably landscaped and almost poetic in its beauty, Hangzhou's West Lake (Xi Hu) is stunning in its beauty and sprawls over an expanse of 1,404 acres. Originally an inlet which was once connected to the sea, the shifting of silt ultimately created a shallow lake which now makes for one of the most popular day trips in all of Southern China. With an average depth of only 5 feet (1.5 meters) the placid waters provide a soothing centerpiece to a park complex rung by low hanging peaks, lazy willow trees and traditional Chinese architecture.

Many visitors to Hangzhou pay a visit to this UNESCO World Heritage site for the mystique revolving around the enchanting "Ten Scenes of West Lake." Regarded as ten of the most beautiful scenes found anywhere in the area, it's possible to spend an entire day enjoying simple moments such as listening to orioles singing in the willow trees or watching the sunset from Leifeng Pagoda.

In addition to experiencing the ten scenes, a popular activity is to take an old style boat cruise out to Gu Shan—the lake's only naturally occurring island—or to experience the feeling of gliding across the waters beneath 1,000 foot (305 meter) mountains dramatically known as "two peaks piercing the clouds." Or, if you need a break from a day full of relaxing moments the nearby Longjing Tea Museum provides visitors the chance to educate themselves on everything from traditional Chinese tea culture to China's longtime love affair with Longjing Tea. The Longjing Tea Museum is the only national level museum devoted entirely to tea, so be sure to try a cup of locally produced Longjing Tea made with the pure waters of nearby Running Tiger Spring.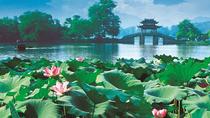 8 Reviews
Take in a full day of Hangzhou's elegant landscapes on this sightseeing tour with a local guide. Explore Lingyin Temple, a secluded Zen retreat near ... Read more
Location: Hangzhou, China
Duration: 8 hours (approx.)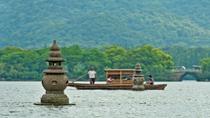 2 Reviews
Experience Hangzhou your way with this private transfer service around the city. Create your own sightseeing itinerary and enjoy the flexibility to explore at ... Read more
Location: Hangzhou, China
Duration: 8 hours (approx.)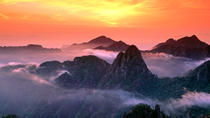 Spend an entire week exploring the best of eastern China! With a private guide to show you around the different attractions in Shanghai, Suzhou, Hangzhou and ... Read more
Location: Shanghai, China
Duration: 8 days (approx.)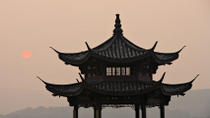 123 Reviews
Travel to Hangzhou, a city rich in culture, history and scenery, on a day trip from Shanghai. Accompanied by a knowledgeable guide, admire the architecture of ... Read more
Location: Shanghai, China
Duration: 10 hours (approx.)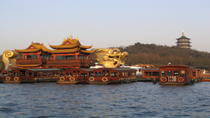 Create your own Hangzhou sightseeing schedule while enjoying private transportation around the city! You'll have the flexibility to explore at your own pace ... Read more
Location: Hangzhou, China
Duration: 4 hours (approx.)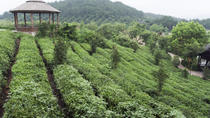 Discover what makes Hangzhou one of the most renowned cities in China on this multi-day tour of the city's most popular locales. With your own private guide to ... Read more
Location: Hangzhou, China
Duration: 4 days (approx.)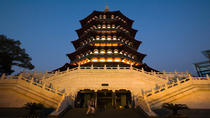 3 Reviews
On this full-day coach tour of Hangzhou, visit some of the city's must-see places including the Leifeng Pagoda, the China National Silk Museum and Qinghefang ... Read more
Location: Hangzhou, China
Duration: 8 hours (approx.)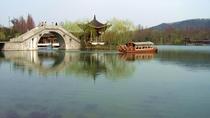 This tour takes you through Hangzhou's most popular sites: The bustling West Lake and the Linyin Temple, one of the largest Buddhist temples in China. It also ... Read more
Location: Hangzhou, China
Duration: 8 hours (approx.)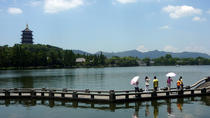 Venture onto this 9-hour day tour to Hangzhou from Shanghai with a private driver and guide. Take a breathtaking cruise on the West Lake in Hangzhou, ... Read more
Location: Shanghai, China
Duration: 9 hours (approx.)