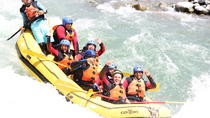 1 Review
Don't miss one of Japan's best whitewater rafting experiences, with more than 7.5 miles (12 km) of Class III to IV rapids. This half-day rafting tour in ...
Location: Tone District, Japan
Duration: 4 hours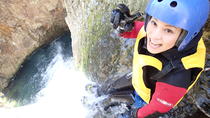 Escape the heat of the city and enjoy an adventurous experience in the Japanese countryside of Minakami. On this 4-hour tour, explore beautiful Fox Canyon with ...
Location: Tone District, Japan
Duration: 4 hours