Galway Bay Tours
Off the west coast of Ireland and beside Galway City, Galway Bay is a beautiful bay that has inspired many Irish legends and songs. You may have heard it sung in Arthur Colahan's Galway Bay or John Lennon's Luck of the Irish. Yet the Atlantic coast of Ireland is a scenic, natural beauty that deserves to be seen with your own eyes. It's also a magnet of authentic Irish and Celtic culture and has been called "the most Irish place in Ireland." 
Galway Bay is known for a few things in particular, including its morning dew and unique sailing culture, including a boat type called the Galway Hooker. As Galway was the center of maritime activity in western Ireland at the time, the Hooker boats were prominent in the mid-19th century. Many beaches dot the coastline that are accessible for swimming. Deep sea fishing, boating, and visiting the nearby Aran Islands are other popular activities on the bay.
Practical Info
The coastal area beside Galway Bay is best explored by car. Travel time from Dublin is about two hours. Be sure to check out the cobblestone streets and Irish pubs in nearby Galway City.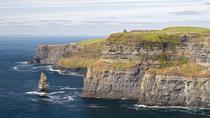 829 Reviews
Explore Ireland's west coast highlights on a coach and rail day trip from Dublin to the wild Cliffs of Moher, the Burren and picturesque Galway Bay.
Location: Dublin, Ireland
Duration: 15 hours (approx.)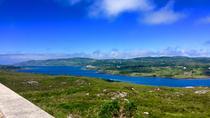 21 Reviews
Our Connemara National Park, Kylemore Abbey, tour takes in all the highlights of Connemara along the Wild Atlantic Way.
Location: Galway, Ireland
Duration: 9 hours (approx.)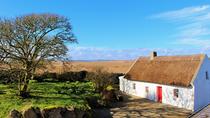 Winner of the 2017/2018 Irish Cultural Experience Award. Embark on a guided excursion and enjoy the complete Connemara Gaelic Experience. On this 4.5-hour ... Read more
Location: Galway, Ireland
Duration: 4 hours 30 minutes (approx.)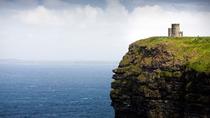 77 Reviews
Spend an unforgettable day traveling from Dublin to the west of Ireland. Explore the word famous Cliffs of Moher , King John's Castle and the Burren . You ... Read more
Location: Dublin, Ireland
Duration: 13 hours (approx.)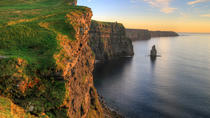 72 Reviews
On your journey South to the Cliffs of Moher, listen to your expert driver/guide share the history of the Burren region, an area of exposed limestone terrain, ... Read more
Location: Galway, Ireland
Duration: 7 hours 30 minutes (approx.)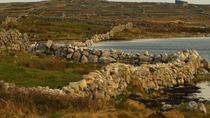 82 Reviews
The Connemara day tour takes you to the wild west of Ireland. Experience its lakes, mountains and bogs where the traditions of yesteryear are still very much a ... Read more
Location: Dublin, Ireland
Duration: 12 hours (approx.)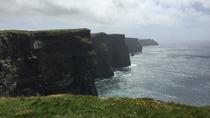 1 Review
Enjoy this Cliffs of Moher private Tour from Killarney. Explore the 19th century Bunratty Folk Park and visit Bunratty Castle, the Burren and pass through ... Read more
Location: Killarney, Ireland
Duration: Flexible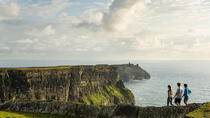 3 Reviews
If you're into walking, hiking, photography, exploring or quite simply wish to take your time and enjoy a day at the world famous Cliffs of Moher (Wild ... Read more
Location: Galway, Ireland
Duration: 10 hours 30 minutes (approx.)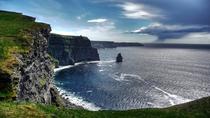 1249 Reviews
Join us on our Cliffs of Moher tour as we discover some of the most dramatic cliffs in Ireland. We take an unforgettable journey to the Wild Atlantic Way ... Read more
Location: Dublin, Ireland
Duration: 13 hours (approx.)