No reviews, be the first!
Address:

Piazza del Carmine 14, Florence 50124, Italy

Hours:

Mon & Wed-Sat 10am-5pm; Sun & religious holidays 1pm-5pm

Admission:

€6 adults; €4.50 ages 18-25 (under 18 free)
Brancacci Chapel (Cappella Brancacci) Tours
Inside the Santa Maria del Carmine church in Florence's Oltrarno neighborhood is a particularly famous chapel, the Brancacci Chapel. It's famous not for who is buried there or who the chapel honors, but for the art that decorates it.
The cycle of frescoes that adorn the walls of the Brancacci Chapel were painted largely by Masaccio. He began work in 1424 when he was only 21 years old. Masaccio died only six years later in Rome, leaving the frescoes unfinished. Some were later completed by Filippino Lippi.
After some restoration work, the chapel - called by some the "Sistine Chapel of the early Renaissance" - has been cleaned of centuries of dirt, making the frescoes appear almost as colorful as they might have been when they were first painted. Among the more famous panels is Masaccio's "The Expulsion from the Garden of Eden" and "Payment of the Tribute Money."
The drab exterior of the church belies the art inside, so it's easy to miss if you don't know what you're looking for. Tours of the Oltrarno often include the Brancacci Chapel.
Practical Info
Reservations to see the Brancacci Chapel are free, but they are recommended if you're not booked on a tour that includes a stop in the church.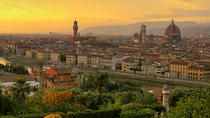 With a local guide, visit the city center of Florence, the heart of Tuscany and cradle of the Renaissance. Discover some of the most beautiful churches of ... Read more
Location: Florence, Italy
Duration: 3 hours (approx.)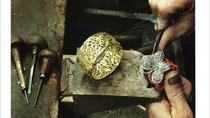 2 Reviews
Discover a city full of life, which is always restless and ready to produce unique works of art.
Location: Florence, Italy
Duration: 2 hours (approx.)