Only Show: Craft Classes | Dance Lessons | Glassblowing Classes | Martial Arts Classes | Painting Classes | Pottery Classes | Spanish Lessons | Surfing Lessons | Yoga Classes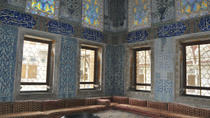 3 Reviews
Beat the crowds with skip-the-line entry to Topkapi Palace and visit the serene Süleymaniye Mosque mosque on this half-day Istanbul tour. With a ...
Location: Istanbul, Turkey
Duration: 4 hours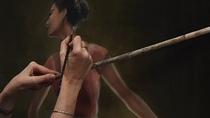 2 Reviews
In the heart of Florence, one of the greatest artistic centers of all time, discover the secrets behind painting or sculpting. Your instructor will welcome ...
Location: Florence, Italy
Duration: 3 hours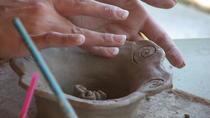 1 Review
Have a great pottery experience! Get the chance to express yourself with clay in this 2-hour ceramic class - course. Come with your friends or with your kids ...
Location: Zakynthos Island, Greece
Duration: 2 hours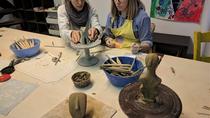 Complete your ultimate Greek experience and come to real contact with the most ancient form of art, pottery, by participating in this clay workshop. You ...
Location: Athens, Greece
Duration: 3 hours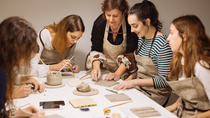 4 Reviews
Create your own traditional Porto tile during a private workshop with your personal teacher who has over 20 years experience in the field. All necessary ...
Location: Porto, Portugal
Duration: 60 minutes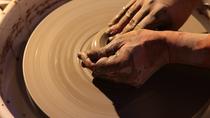 Ascoli Piceno city of ceramics, where you may see a lot of ceramic laboratories and ceramics artisans during your stay. This experience consists of a 3 hour ...
Location: Ascoli Piceno, Italy
Duration: 3 hours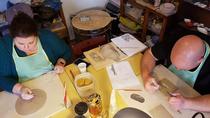 Create your own unique Roman souvenirs on this semi-private 3-hour tour and pottery workshop. Learn about pottery from a master potter and uncover pottery ...
Location: Rome, Italy
Duration: 3 hours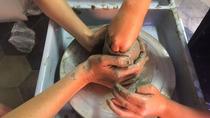 Bring home a unique souvenir from Rome, made with your own hands! Have fun while creating your very own masterpiece!
Location: Rome, Italy
Duration: 2 hours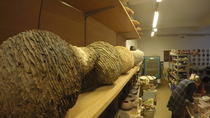 Ready to get your hands dirty to create your own magnificent piece of art? Start your day around 9am with clay, to a perfect medium as you capture life the ...
Location: Zagreb, Croatia
Duration: 3 hours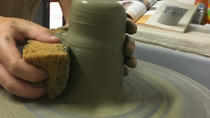 POTTERY CLASS (for all ages) Are you willing to get your hands dirty? Then this is the perfect workshop for you! You will create something really original ...
Location: Rome, Italy
Duration: 90 to 120 mins
About The Ceramic And Pottery Workshop Join me for a half day or full day of ceramic and pottery workshop which promises to be exciting for both beginners and ...
Location: Reykjavík, Iceland
Duration: 3.5 to 6 hrs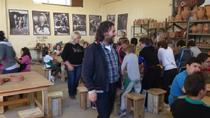 Our pottery workshop is designed for pupils, students (from schools and colleges), and adults (travel groups). The seminars deal with ceramics.
Location: Mykines, Greece
Duration: 90 minutes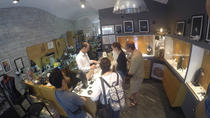 If you are new to jewelry-making and interested in learning the craft then this 3-hour workshop is perfect for you. During the lesson, you will be introduced ...
Location: Zagreb, Croatia
Duration: 3 hours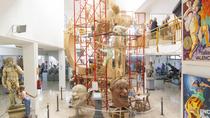 Feel like a fallas artist for a day! Schedule: 4 p.m. Meeting point: Museo Gremio Artista Fallero – Guided visit inside (with an official ...
Location: Valencia, Spain
Duration: 3 hours 30 minutes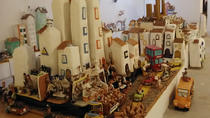 Barrística is the Art in clay , expression that includes figurative modeling and pottery, with deep traditions in Portugal. Examples of it are Galo ...
Location: Evora, Portugal
Duration: 45 minutes