Dusseldorf's historic harbor was given an impressive facelift during the 1990s, transforming the bleak silos and shipping warehouses, into a lively cultural hub and one of the city's most stylish districts. Taking its name from the abundance of media and communications company headquarters that sprung up in the area, the new Media Harbor is characterized by its ultra-modern architecture, and the glass-fronted office blocks, looming Rheinturm TV Tower and wave-inspired Gehry buildings form a sleek silhouette along the waterfront.
As well as being the postcard image of modern-day Dusseldorf, the Media Harbor is also home to a selection of upmarket restaurants, bistros and bars and offers a glamorous setting for the city's most exclusive nightclubs.
Practical Info
The Media Harbor is located just south of the Rheinuferpromenade in downtown Dusseldorf, on the eastern banks of the Rhine River.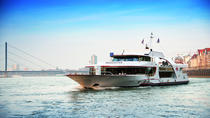 5 Reviews
Cruise along the lovely Rhine River on this morning or afternoon sightseeing cruise from Düsseldorf. Settle into the comfortable MS Warsteiner and enjoy ... Read more
Location: Dusseldorf, Germany
Duration: 60 minutes (approx.)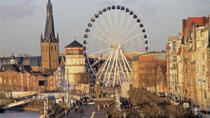 Check out the Rhine city of Düsseldorf and learn about its history from a private driver-guide. With an itinerary that can be tailored around your ... Read more
Location: Dusseldorf, Germany
Duration: 2 hours (approx.)
This 2-hour classical city tour through Dusseldorf starts in the center of the charming and internationally well known Old Town. Explore Dusseldorf without ... Read more
Location: Düsseldorf, Germany
Duration: 2 hours (approx.)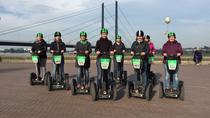 Enjoy the magnificent riverside while riding your Segway, without getting footsore. Our Rhine tour across Dusseldorf takes approximately 2 hours to complete.
Location: Düsseldorf, Germany
Duration: 2 hours (approx.)