It's not hard to see why Dubrovnik is one of south-east Europe's most popular destinations, with its beautifully-preserved, compact center and an incomparable setting on an outcrop lapped by the warm, turquoise waters of the Adriatic.

But those maritime walls which for centuries repelled invaders shouldn't keep you in. Not for your entire stay anyway, and not when you have the rest of the Dalmatian region on your doorstep, with its stunning coastline, fascinating islands and rugged hinterland. The sights, sounds and – just as important – tastes of Dalmatia await.

The area is dotted with charming towns and villages and not surprisingly, seafood forms a large part of both the economic activity and diet of the region, with the harvest of the local seas prized by customers as far away as Japan. There is also a pronounced Italian influence in the cuisine, though whatever the cooking method, freshness is paramount.

Head out for a day and visit such historic destinations as Orasac, where you'll see olive oil produced by horse-driven mill and taste local artisanal goods. There are more historic reminders at the next destination: Ston. Although small, this village on the Peljesac peninsula boasts defensive city walls even more extensive than Dubrovnik's. And with a reputation as a major oyster-producing center, the seafood platter here is sure to please.

While the Peljesac peninsula doesn't support much in the way of agriculture, year-round sunshine is perfect for grape-growing, and the region has supported a thriving wine culture since the ancient Greeks held sway. Production is still kept at modest levels, and you'll get a chance to taste lovingly cultivated wines in a traditional cellar before heading back to Dubrovnik.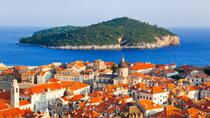 92 Reviews
Spend a day cruising around the sun-kissed Elaphite Islands on this full-day boat trip from Dubrovnik. Unwind on deck with unlimited wine and soft drinks as ... Read more
Location: Dubrovnik, Croatia
Duration: 8 hours (approx.)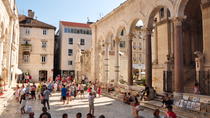 20 Reviews
Discover the delights of Split on this day trip from Dubrovnik. With an expert guide, traverse the historical city's cobblestone streets and winding walkways ... Read more
Location: Dubrovnik, Croatia
Duration: 13 hours (approx.)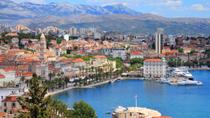 3 Reviews
Visit the Croatian coastal city of Split on a day trip from Dubrovnik, led by a private guide! Make the most of a flexible itinerary, and choose the top Split ... Read more
Location: Dubrovnik, Croatia
Duration: 14 hours (approx.)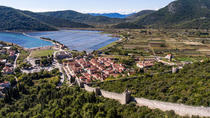 Explore the treasures of Dalmatia while on this 12-hour tour from Dubrovnik. Venture to charming towns such as Ston, Orašac, and Trsteno with your professional ... Read more
Location: Dubrovnik, Croatia
Duration: 12 hours (approx.)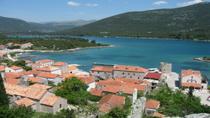 12 Reviews
Discover the best of Dalmatia, the region on the eastern coast of the Adriatic Sea, often synonymous with Croatia's Adriatic coast. This day trip from ... Read more
Location: Dubrovnik, Croatia
Duration: 6 hours (approx.)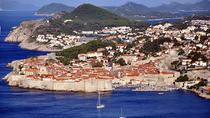 Discover the delights of Dubrovnik and beyond on this full-day tour, led by an expert guide. Delve into the UNESCO-listed Old Town and see top sights such as ... Read more
Location: Dubrovnik, Croatia
Duration: 11 hours (approx.)