Peljesac Peninsula Tours
Characterized by its sunny climate and fertile landscape, Croatia's Peljesac peninsula is one of its largest, renowned for its Plavic Mali grapes and wine production. Jutting out into the Peljesac channel and rubbing shoulders with Korcula Island, the scenic peninsula benefits from its strategic location, at the center of southern Dalmatia and is a popular day trip from nearby Dubrovnik.

Starting at the coastal town of Ston, home to the Great Wall of Croatia and famed for its local oysters, the Peljesac Peninsula stretches for 70km, dotted with family-run wineries and some of the region's best swimming beaches. Much of the action on Peljesac centers around Orebic, the largest town, which is famous for its sandy Trstenica Beach, but additional highlights include Viganj, one of Croatia's prime windsurfing spots, the picturesque fishing village of Trpanj and the wine-growing villages of Postup and Dingač.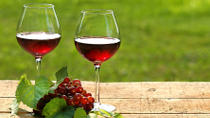 Head to the Peljesac Peninsula with a private guide on a day trip from Makarska. Stretching alongside Peljesac Channel, which separates mainland Croatia from ... Read more
Location: Makarska, Croatia
Duration: 10 hours (approx.)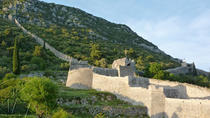 Private Excursion to Ston and Trsteno with a Mercedes E-Class or Mercedes Vito/Viano. Visit Ston on the Peljesac Peninsula, and visit the second longest walls ... Read more
Location: Dubrovnik, Croatia
Duration: 7 hours (approx.)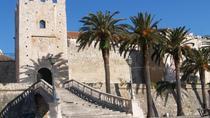 Discover the beauty of Pelješac and Korčula. Visiting vineyards, the city walls of Ston, Korčula walls and much more in your exciting trip.
Location: Dubrovnik, Croatia
Duration: 8 hours (approx.)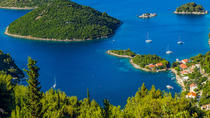 If you decide to book this private excursion to National Park Mljet you can expect great experience on the southernmost National park in Croatia. While driving ... Read more
Location: Dubrovnik, Croatia
Duration: 10 hours (approx.)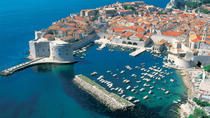 Whether you are visiting Dubrovnik for the first time or the hundredth, the city never fails to amaze you as it did the first time. When you set your eyes on ... Read more
Location: Split, Croatia
Duration: 8 hours (approx.)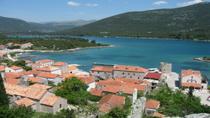 12 Reviews
Discover the best of Dalmatia, the region on the eastern coast of the Adriatic Sea, often synonymous with Croatia's Adriatic coast. This day trip from ... Read more
Location: Dubrovnik, Croatia
Duration: 6 hours (approx.)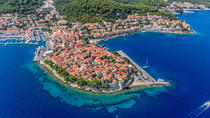 93 Reviews
Immerse yourself in the history and beauty of Croatia on a day trip to Ston and Korcula Island from Dubrovnik. First visit the 14th-century town of Ston, where ... Read more
Location: Dubrovnik, Croatia
Duration: 11 hours 30 minutes (approx.)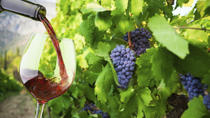 13 Reviews
Head to the Peljesac Peninsula with a private guide on an action-packed day trip from Dubrovnik! Stretching alongside Peljesac Channel, which separates ... Read more
Location: Dubrovnik, Croatia
Duration: 7 hours (approx.)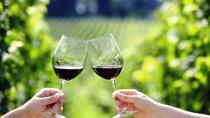 6 Reviews
Spend a day uncovering the natural beauty and winemaking heritage of the Pelješac Peninsula on this day trip from Dubrovnik. With an expert guide, visit the ... Read more
Location: Dubrovnik, Croatia
Duration: 7 hours (approx.)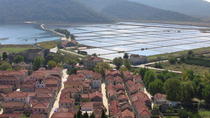 Escape the city and it's busy lifestyle and emerge yourself into wonderful nature of South Dalmatia. This private tour will be tailor made as per your wishes. ... Read more
Location: Dubrovnik, Croatia
Duration: 6 hours (approx.)