Onofrio's Fountain Tours
Just through the main Pile Gate into Dubrovnik's Old Town, Onofrio's Fountain stands to the right of Stradun, the main thoroughfare through the cobbled streets. The fountain was constructed between 1438–40 and it is the ingenious end point of an aqueduct that traveled 12 km (7.5 miles) from a spring at Šumet – which still supplies Dubrovnik's water today – into the city. Both fountain and aqueduct were designed by architect Onofrio della Cava; the latter has a huge brick central dome, originally topped by a dragon, and 16 elaborately carved water taps spouting over a stone trough. Although the dragon was destroyed in the earthquake of 1667, the fountain is one of the city's most important landmarks and provides shade and respite for weary visitors. A smaller fountain, decorated with leaping dolphins, stands at the opposite, eastern end of Stradun; this was also designed by Della Cava and originally supplied water to the market traders on Luza Square in front of St Blaise Church.
Practical Info
Stradun, Dubrovnik. Open to all free of charge. Best accessed on foot in Dubrovnik's pedestrianized Old Town.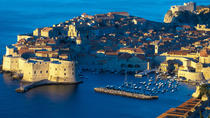 1 Review
Discover the old medieval city of Dubrovnik on this half-day guided walking tour. Follow cobblestone streets to historic landmarks and fortifications, ... Read more
Location: Dubrovnik, Croatia
Duration: 4 hours (approx.)
271 Reviews
Save on two must-experience Dubrovnik tours with a Super Saver that combines a Mt Srđ cable car trip with an Old Town and city walls walking tour! Ride up in ... Read more
Location: Dubrovnik, Croatia
Duration: 4 hours 30 minutes (approx.)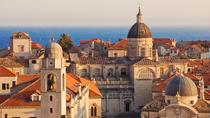 88 Reviews
Discover the best of Dubrovnik on a combined tour of Dubrovnik's Old Town and ancient city walls. With your local guide, explore Dubrovnik's Old Town, a UNESCO ... Read more
Location: Dubrovnik, Croatia
Duration: 3 hours 30 minutes (approx.)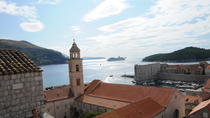 9 Reviews
Would you like to be introduced to the main sights of Dubrovnik? This unique tour gives you the opportunity to explore the stunning architecture and history of ... Read more
Location: Dubrovnik, Croatia
Duration: 60 minutes (approx.)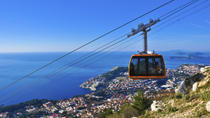 54 Reviews
Soak up soul-stirring views of the Dalmatian Coast from the summit of Mount Srd, and then explore Dubrovnik Old Town by foot on a comprehensive combo tour! ... Read more
Location: Dubrovnik, Croatia
Duration: 3 hours (approx.)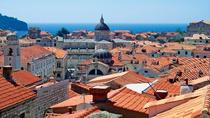 98 Reviews
Get an insider's view of Dubrovnik on this city walking tour. The perfect way to get to know Dubrovnik, this is a must-do introductory tour for new visitors, ... Read more
Location: Dubrovnik, Croatia
Duration: 90 minutes (approx.)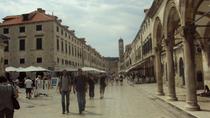 8 Reviews
Discover the sights of Dubrovnik from the comfort of a private vehicle on this 4-hour tour. Gaze out at the historical streets and listen to your guide's ... Read more
Location: Dubrovnik, Croatia
Duration: 4 hours (approx.)
15 Reviews
Combine city sightseeing with a sea kayaking and snorkeling experience on this full-day Dubrovnik Super Saver that saves you 10%! After starting your day with ... Read more
Location: Dubrovnik, Croatia
Duration: 1 day (approx.)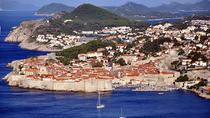 Discover the delights of Dubrovnik and beyond on this full-day tour, led by an expert guide. Delve into the UNESCO-listed Old Town and see top sights such as ... Read more
Location: Dubrovnik, Croatia
Duration: 11 hours (approx.)