Dubrovnik Old Town Tours
The medieval core of Dubrovnik and the focal point of most city itineraries, Dubrovnik's Old Town is a listed UNESCO World Heritage Site, made up of a warren of limestone-paved streets and painstakingly restored medieval architecture. The pedestrianized center is still surrounded by its 15th-century fortification walls and walking along the ramparts provides expansive views over the town.

Navigating the labyrinth of the Old Town unveils many of the city's most impressive buildings, now flanked by an array of modern shops, restaurants and hotels. Highlights include the reconstructed gothic-renaissance Rector's Palace; the baroque-style Cathedral of the Assumption, built in the 18th-century; and the landmark Bell Tower, which looms 31 meters over Luza Square. Don't miss a stroll along the main thoroughfare of Stradun Street, a tour of the Franciscan Monastery and Museum and a visit to the striking 16th-century Sponza Palace.
272 Reviews
Save on two must-experience Dubrovnik tours with a Super Saver that combines a Mt Srđ cable car trip with an Old Town and city walls walking tour! Ride up in ... Read more
Location: Dubrovnik, Croatia
Duration: 4 hours 30 minutes (approx.)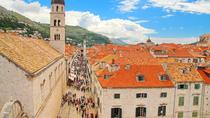 40 Reviews
There are few places in Europe where medieval walls, red-tiled roofs and marble streets meet the azure-colored sea. Dubrovnik is just that place. Discover the ... Read more
Location: Dubrovnik, Croatia
Duration: 90 minutes (approx.)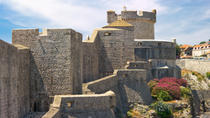 156 Reviews
Discover what makes Dubrovnik so special on this historical walking tour of the city's ancient walls. Dubrovnik is one of the best-preserved medieval walled ... Read more
Location: Dubrovnik, Croatia
Duration: 2 hours (approx.)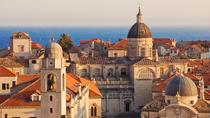 88 Reviews
Discover the best of Dubrovnik on a combined tour of Dubrovnik's Old Town and ancient city walls. With your local guide, explore Dubrovnik's Old Town, a UNESCO ... Read more
Location: Dubrovnik, Croatia
Duration: 3 hours 30 minutes (approx.)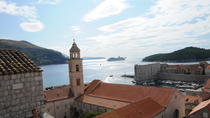 9 Reviews
Would you like to be introduced to the main sights of Dubrovnik? This unique tour gives you the opportunity to explore the stunning architecture and history of ... Read more
Location: Dubrovnik, Croatia
Duration: 60 minutes (approx.)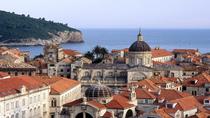 8 Reviews
Experience Croatia's mainland highlights on this incredible 8-day tour starting in Dubrovnik. With your guide, head along the Adriatic coast to see Split's ... Read more
Location: Dubrovnik, Croatia
Duration: 8 days (approx.)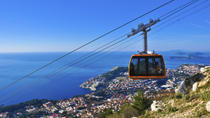 54 Reviews
Soak up soul-stirring views of the Dalmatian Coast from the summit of Mount Srd, and then explore Dubrovnik Old Town by foot on a comprehensive combo tour! ... Read more
Location: Dubrovnik, Croatia
Duration: 3 hours (approx.)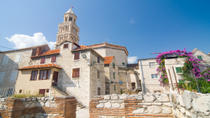 6 Reviews
Island hop around the dazzling Adriatic at your own pace on this 8-day Dalmatian Coast tour that starts in Split and ends in Dubrovnik! This independent trip ... Read more
Location: Split, Croatia
Duration: 7 days (approx.)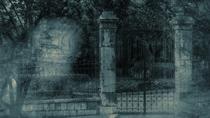 14 Reviews
Meet the dark side of Dubrovnik city on this 90-minutes long walking tour that starts in the twilight time near the main local graveyard. Follow your guide ... Read more
Location: Dubrovnik, Croatia
Duration: 90 minutes (approx.)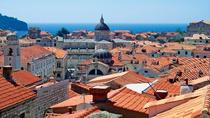 98 Reviews
Get an insider's view of Dubrovnik on this city walking tour. The perfect way to get to know Dubrovnik, this is a must-do introductory tour for new visitors, ... Read more
Location: Dubrovnik, Croatia
Duration: 90 minutes (approx.)