Shaxi Ancient Town Tours
Once an important caravan town on the Tea Horse Road between Yunnan and Tibet, Shaxi Ancient Town ranks among the most beautiful village squares in China and offers a rare glimpse at what one of these ancient trading hubs might have looked like in its heyday. Many of the wooden facades surrounding the Sideng Village's old trading market and caravansary have been painstakingly restored. And while Tibetan horses are no longer being traded for Chinese tea, visitors will find old-style cafes, traditional restaurants, shops and a few locals selling horse rides for a small fee.
Practical Info
Shaxi Ancient Town is located between Dali and Lijiang, so the best way to see it is to stop for a few hours en route between the two or on a day trip from one or the other.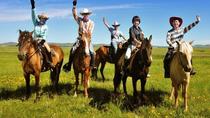 Explore Beijing from a completely different perspective on the beautiful Kangxi Grasslands on a horseback as well as visit the most famous Badaling Great Wall ... Read more
Location: Beijing, China
Duration: 9 hours (approx.)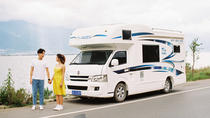 This trip takes you to the mythical places(Shangri-La, Lijiang and Dali) with the unique travel method - Motorhome and travel route. Enjoy a private travel ... Read more
Location: Yunnan, China
Duration: 9 days (approx.)