Sacred Valley of the Incas Tours
The Sacred Valley was the agricultural food bowl of the Inca, a fertile plain perfect for growing the Inca staples, maize and potatoes.

At the heart of the valley is the ancient city of Cusco, surrounded by remote Quechua villages and the crumbling remains of Inca citadels.

With its Quechua village festivals and markets, colonial churches, Inca ruins, river rafting, horseback riding and trekking, there are plenty of reasons to head out into the Sacred Valley of the Incas for the day or longer.
Practical Info
The Sacred Valley of the Incas is also called Urabamba Valley, watered by the Rio Urabamba. Cusco is the main town in the valley, and Machu Picchu is its most famous Inca site. Other towns in the region include Ollyantaytambo, Aguas Calientes and Pisac.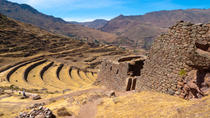 247 Reviews
Discover the Sacred Valley of the Incas on this full-day excursion from Cusco. Travel to the scenic town of Pisac where you'll visit the local market and see ... Read more
Location: Cusco, Peru
Duration: 8 hours (approx.)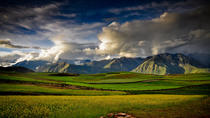 14 Reviews
Discover the beauty of the Sacred Valley of the Incas, an incredible Andean Paradise, where you will be able to explore the wonderful Inca ruins of ... Read more
Location: Cusco, Peru
Duration: 1 day (approx.)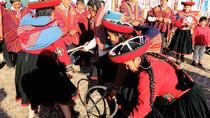 4 Reviews
Venture through the southern Sierra in Peru and travel through the Sacred Valley of the Incas on this 12-hour tour. Observe incredible Incan ruins, traditional ... Read more
Location: Cusco, Peru
Duration: 12 hours (approx.)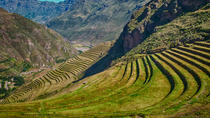 6 Reviews
Enjoy this full-day Sacred Valley tour of the Incas, which was the center of the vast Incan Empire. This fertile land with an excellent climate has been a ... Read more
Location: Cusco, Peru
Duration: 10 hours (approx.)
1 Review
Your excursion through the magnificent Sacred Valley of the Incas will start in Cusco and includes seeing magnificent Inca Terraces.  You will then head to the ... Read more
Location: Cusco, Peru
Duration: 8 hours (approx.)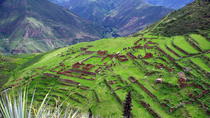 Get off the beaten track in Peru's Sacred Valley thanks to this 1-day guided trek to the Huchuy Qosqo ruins. Avoid the crowds as you enjoy awe-inspiring views ... Read more
Location: Cusco, Peru
Duration: 11 hours (approx.)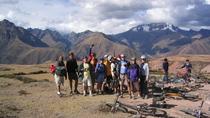 3 Reviews
This mountain bike trip visits two of the most interesting and unique Inca archaeological sites in all of Peru – Moray and the Salt Mines of Maras. These two ... Read more
Location: Cusco, Peru
Duration: 12 hours (approx.)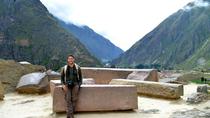 Discover Peru's Sacred Valley of the Incas during this full-day trip from Cusco. Enjoy a mix of pre-Columbian history and Andean culture as you explore the ... Read more
Location: Cusco, Peru
Duration: 1 day (approx.)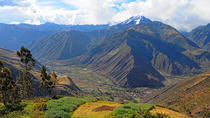 Explore the Sacred Valley of the Incas in the fertile farming region surrounding Cusco and learn the story of how the vast Inca Empire was born. Learn the ... Read more
Location: Cusco, Peru
Duration: 1 day (approx.)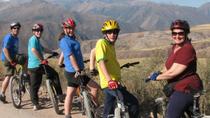 1 Review
This full-day private adventure will take you to the Sacred Valley of the Incas to enjoy multiple outdoor activities in a unique and wonderful place. You will ... Read more
Location: Cusco, Peru
Duration: 7 hours (approx.)