8 Reviews
Address:

Balcarce 50, 1064 Buenos Aires, Buenos Aires, Argentina

Hours:

10am - 6pm Mon-Fri, 2pm - 6pm Sun
The eye-catching salmon-pink façade of Argentina's presidential palace is one of the capital's most iconic sights, standing proud over the city's historic Plaza de Mayo public square. The aptly named Casa Rosada, or the 'Pink House', is the secondary mansion and office of the Argentine President, housing the government offices and providing the striking backdrop to Buenos Aires' often-turbulent political history.

Erected in 1862, the Renaissance-style palace was initially to be painted white and theories abound as to hoe it got its rosy makeover, from ox blood being mixed into the paint to the then-President blending the red and white colors of opposing political rallyists. Designated a National Historic Monument of Argentina, the pink palace is perhaps most legendary for its lower balcony, from which the beloved Evita rallied the working class crowds back in 1949 – a moment that was famously recreated by Madonna in the 1996 movie Evita and Andrew Lloyd Webber's musical of the same name.

The Casa Rosada now houses a museum showcasing the presidential history of Argentina and many of the opulent government chambers are open to the public by guided tour. Tour participants even get the chance to stand on Evita's famous balcony, offering expansive views over the bustling Plaza de Mayo below.
64 Reviews
Explore Buenos Aires' well-known neighborhoods in and around the city center and the Rio de la Plata on a fun-filled bike tour. With a knowledgeable guide, ... Read more
Location: Buenos Aires, Argentina
Duration: 3 hours (approx.)
The tour takes us through the past and present of Buenos Aires starting with the north of the city, passing through the neighborhoods of Retiro, Palermo and ... Read more
Location: Buenos Aires, Argentina
Duration: 7 hours (approx.)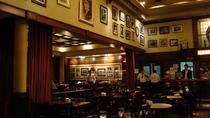 Experience a private Buenos Aires City tour including lunch in a Remarkable Bar and in the evening enjoy a Dinner and Tango Show at Catulo Tango!
Location: Buenos Aires, Argentina
Duration: 8 hours (approx.)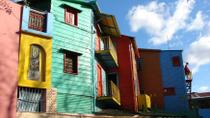 Enjoy a private tour of Buenos Aires with a local, private tour guide. Explore the not-to-miss sites of Buenos Aires on a private tour with local flavor and ... Read more
Location: Buenos Aires, Argentina
Duration: 8 hours (approx.)
The tour will take us through the past and present of Buenos Aires starting with the north of the city, passing through the neighborhoods of Retiro, Palermo ... Read more
Location: Buenos Aires, Argentina
Duration: 4 hours (approx.)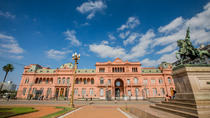 Experience the beauty of Buenos Aires on this 4 hour tour. To begin the tour, you will be picked up from your hotel by your guide in an air-conditioned ... Read more
Location: Buenos Aires, Argentina
Duration: 4 hours (approx.)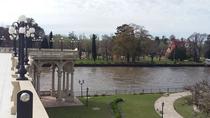 See the highlights of Buenos Aires and take an hour-long private boat trip through the Tigre Delta during this 7-hour private day trip with your guide's ... Read more
Location: Buenos Aires, Argentina
Duration: 7 hours (approx.)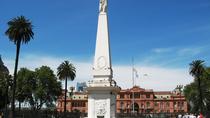 Buenos Aires is often called the "Paris of South America" for its varied architecture, sidewalk cafés, European heritage and traditions. Explore the city ... Read more
Location: Buenos Aires, Argentina
Duration: 6 hours (approx.)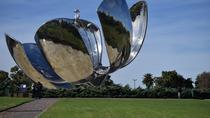 Visit the highlights of eclectic Buenos Aires on this city overview where you will explore the history, architecture, and culture of the city. Your personal ... Read more
Location: Buenos Aires, Argentina
Duration: 4 hours (approx.)
Enjoy the best of Buenos Aires City with this Super Saver that includes a 3-hour Buenos Aires City tour in regular service followed by a Dinner and Tango Show ... Read more
Location: Buenos Aires, Argentina
Duration: 1 day (approx.)