300 Reviews
Address:

2-8 Dohány utca, Budapest, Hungary

Hours:

Sun - Thurs 10am - 5:30pm (until 3:30pm Nov - Mar), Fri 10am - 3:30pm (until 1:30pm Nov - Mar). Closed for services on High Holidays and Saturdays
Dohany Street Synagogue Tours
Dohány Street Synagogue is the largest functioning synagogue in Europe, and one of the largest in the world, so it deserves its other title, the Grand Synagogue. Why else is it grand? The scale is matched by its decoration - the synagogue has a Byzantine feel, with gleaming onion domes and eight-pointed stars chased into the exterior walls.
The rose windows and the organ may put you in mind of a Christian church (the organ and the acoustics of the grand space make the synagogue a popular spot for concerts). But the towers that top the building - and that are meant to echo the pillars of Solomon's palace - remind you where you are. The synagogue was built on the boundaries of the Jewish Ghetto, where the Jews of the city retreated when they were banished from the city walls in the 18th century.
The synagogue also played a part in the dreadful happenings of WWII, when it served as a shelter for the city's Jews, many of whom died here in the winter of 1944 - 45. There is a museum next to the synagogue.
Practical Info
To reach the Dohány Street Synagogue, take the M2 Metro line to Astoria station; it's only a short walk from there.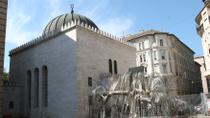 141 Reviews
Dive into Budapest's fascinating Jewish history, culture and heritage on a walking tour led by a local guide. With one of the largest Jewish communities in ... Read more
Location: Budapest, Hungary
Duration: 3 hours (approx.)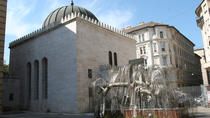 13 Reviews
Dive into Budapest's Jewish history and heritage on this private walking tour of the Jewish Quarter, one of the largest Jewish communities in Europe. Learn ... Read more
Location: Budapest, Hungary
Duration: 3 hours 30 minutes (approx.)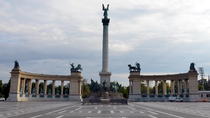 6 Reviews
Discover all the most important sights in Budapest with your tour guide during a 3-hour city tour. Let us show you the main attractions on both sides of the ... Read more
Location: Budapest, Hungary
Duration: 3 hours (approx.)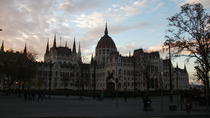 4 Reviews
Step back on time and join to a wonderful historic journey in the beautiful capital of Hungary with a professional historian guide! This full-day Budapest ... Read more
Location: Budapest, Hungary
Duration: 8 hours (approx.)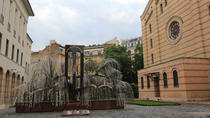 Enjoy a 3-hour walking tour in Budapest and learn about the Jewish History and the Great Synagogue during your visit. Budapest's Jewish history is rich, ... Read more
Location: Budapest, Hungary
Duration: 3 hours (approx.)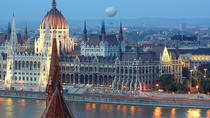 Spend 3-hours walking through Pest, Budapest's lively downtown area on the east bank of the Danube River. Explore the architectural beauty and rich history of ... Read more
Location: Budapest, Hungary
Duration: 3 hours (approx.)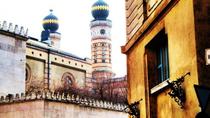 1 Review
Discover Budapest's and Hungary's Jewish heritage with a local private guide! Budapest is one of the most favoured European travel destination, boasting with ... Read more
Location: Budapest, Hungary
Duration: 5 hours (approx.)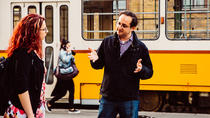 Walk in the footsteps of history during this private tour of significant locations in the city. The tour will focus on the Jewish history in Budapest and the ... Read more
Location: Budapest, Hungary
Duration: 3 hours (approx.)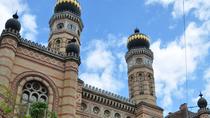 Explore the Historic Jewish Quarter, one of the oldest and most popular parts of Budapest on this 4-hours driving tor with a professional guide! This living ... Read more
Location: Budapest, Hungary
Duration: 4 hours (approx.)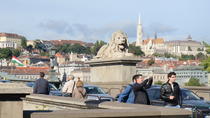 2 Reviews
Would you like to see the sights of Budapest in more details? Do you prefer small groups? Choose our Ideal City Tour to see the sights not included in the ... Read more
Location: Budapest, Hungary
Duration: 4 hours (approx.)