3 Reviews
Address:

Tagbilaran City, Philippines

Hours:

8:30am-4:45pm Mon-Sat and from 9:30am-4:15pm Sun, though it closes for a break each day between 11:45am-1:30pm

Admission:

$1 (50.00 PHP)
Baclayon Church Tours
The Baclayon Church, sits atop the original site of the first Catholic mission to Bohol and dates back to the 16th century. The simple cross-shaped church facing the Bohol Sea that visitors can see today is one of the oldest churches in the Philippines. It is fashioned from coral-stone block and was completed in 1727.
The church and its adjacent bell tower suffered major damage in the 7.2 earthquake that shook the region in 2013. A new red roof has been added and visitors can once again wander inside, taking in the ceiling frescoes around the altar, tiny saint figures tucked into its nooks, and a handful of glass-enclosed statues from the earliest days of the church. Renovations are ongoing.
Behind the church in the old convent, the Church Museum houses many of the building's artifacts including gold-stitched vestments, hymnals bound in water buffalo skins and inscribed with plant-based inks, as well as additional saints, iconography and relics.
Practical Info
It's just over six miles (10.2 km) from Tagbilaran City. Busses, jeepneys and tricycles make the trip and the church is included in a number of regional tours.
The Church Museum charges $1 (50.00 PHP) per person with funds directed toward the church's restoration. It keeps daily hours (from 8:30am-4:45pm. Mon-Sat and from 9:30am-4:15pm Sun, though it closes for a break each day between 11:45am-1:30pm). Pictures are allowed inside the church, but not inside the church museum.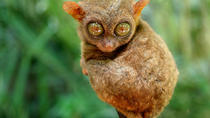 1 Review
Just a 2-hour ferry ride from Cebu, discover the history, culture and charm of Bohol. Come and see the enchanting Chocolate Hills, have lunch while cruising on ... Read more
Location: Cebu City, Philippines
Duration: 12 hours (approx.)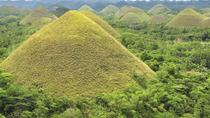 9 Reviews
This Bohol countryside full-day tour features hotel pickup and drop-off,buffet lunch on a floating restaurant, and visits to the below attractions. This tour ... Read more
Location: Tagbilaran City, Philippines
Duration: 8 hours (approx.)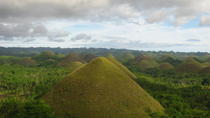 1 Review
This Bohol countryside tour is a must when you are in Bohol. On this 8-hour tour you will get to see the famous Chocolate Hills, Tarsiers, visit the ... Read more
Location: Tagbilaran City, Philippines
Duration: 8 hours (approx.)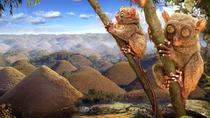 This comprehensive tour into the Bohol countryside features plenty of attractions, ideal for the first-time visitors who want to pack a lot into one day. ... Read more
Location: Tagbilaran City, Philippines
Duration: 6 hours (approx.)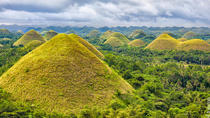 A 10-hour tour which includes a 2-hour ferry ride from Cebu to Bohol. This tour allows you to discover the charm of Bohol's major landmarks and churches.
Location: Cebu City, Philippines
Duration: 10 hours (approx.)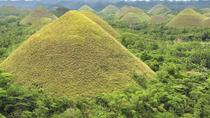 1 Review
This Bohol countryside full-day tour features hotel pickup and drop-off from Cebu City, Roundtrip ferry Ticket, Transfer from Hotel to Ferry Terminal, Buffet ... Read more
Location: Cebu City, Philippines
Duration: 8 to 12 hrs