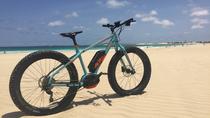 Why would an E-bike tour be the perfect option for you? It's all about what you get to experience. And the experience itself is more powerful since you ...
Location: Sal Rei, Cape Verde
Duration: 2 to 4 hrs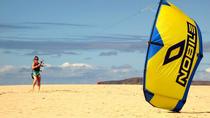 Surf the wind during this two hour kite-surfing lesson on Boa Vista Island. Take an introductory lesson on wind windows, safety rules and kite-boarding ...
Location: Sal Rei, Cape Verde
Duration: 2 hours